Microsoft Lync resellers in demand at UC Expo
On the opening day of UC Expo 2013, Lync technology partners are keen to sniff out growth opportunities in the Microsoft channel
On the opening day of UC Expo 2013 at Kensington Olympia, resellers specialising in Microsoft's enterprise voice and UC platform Lync were heavily targeted by a host of Microsoft tech partners.
At the recent launch of Lync 2013, Microsoft put the emphasis firmly on the collaboration messaging, adding features such as Skype integration and support for Android and IOS devices. Simplifying collaboration – both externally and internally – was also high on the agenda of many UC Expo exhibitors seeking to expand their channels.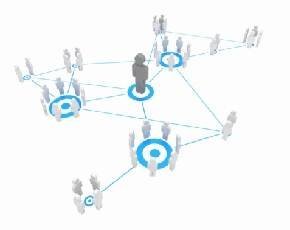 Daanish Khan, head of marketing and strategy at UC software firm Formicary Collaboration Group (FCG), said that the Microsoft channel should be looking to help customers adopt collaborative solutions for use internally, where he thought they would find more value.
FCG is hoping to do just this with its MindLink software package. The firm split from services and IT consulting specialist Formicary in April 2011, and has spent the last two years fine-tuning MindLink and developing a direct sales operation. However it is now turning to the channel for the next phase of its growth.
MindLink sits on top of Lync and has been constructed around the idea that internal collaboration within customers takes place within teams, but that the de facto collaboration tool remains email, which Khan claimed is problematic.
MindLink allows conversations to be organised into specific topic groups, giving internal teams easier access to relevant, important information and filtering out the humdrum corporate chatter, although Khan added there was nothing to prevent some socially-oriented use. FCG claims this improves team efficiency, improves customer ability to meet internal KPIs, and delivers real impact on the bottom line.
"Our strategy for the next year is to tap into Microsoft's channel network," said Khan, "and give those providers something to differentiate their offering and provide a solution to help end-users get better business results."
The firm is targeting key Microsoft partners – both ISVs and MSPS – in the US, UK and Western Europe, and has already signed its first partner Stateside.
Khan said that despite a flourishing direct sales operation, he remained laser focused on its software and would not seek to compete with its new channel.
"The big incentive for the channel is the fact we're focused purely on software. We've built an API to let companies extend the capabilities of MindLink [and] the potential for revenues is in the services around it, and that's a business we have no interest in being in. From our perspective we are selling a simple API software licence," he said. "We're good at writing software, and that's it."
Steve Boakes, director of channels and partners for Northern Europe at Aspect Software, a vendor of next-gen contact centre solutions, was also keen to speak to Microsoft VARs, although only those with expertise around Lync, SharePoint and CRM.
Its software ports Lync capabilities into the contact centre, removing issues around human latency and improving both the agent and caller experience. It is already well in use with a customer base that includes hotel chain Radisson Edwardian and British Gas.
Aspect is one of a select few Microsoft technology partners in which Redmond holds an equity stake, and as a result it has had considerable insight into – and even influence upon – the development of Lync 2013, with the result that it was able to pre-test its solutions well in advance of the February launch. Boakes said this would be a key differentiator in attracting new partners to its side.
If Lync is a nice to have, if it just sits in a toolkit with Cisco and Avaya, that's not for me

Steve Boakes, Aspect Software
"I am looking for organisations that are strategically and executively driven to exploit disruptive technology from Microsoft," he said. "If Lync is a nice to have, if it just sits in a toolkit with Cisco and Avaya, that's not for me."
Boakes said that new reseller recruitment was becoming more critical to Aspect's success as Lync gains in recognition and momentum, creating "demand that can only be facilitated through partners."
"The sweet spot for us is where the customer already has a Microsoft strategy. In those scenarios we don't lose," he said. "Recruitment will be driven through the buying behaviour of end users."
In this spirit Aspect has just signed an agreement with Amillan, a West Midlands-based bespoke IP-based voice and data networking, contact centre, UC and mobility reseller with customers including Halford, the University of Westminster, and the All England Lawn Tennis Club.
Amillan director Richard Reid said: "Aspect is regarded as the premier contact centre provider for Microsoft Lync and this partnership will allow us to deliver excellent value and capability for new contact centre and workforce optimisation applications based upon the platform."