Tech Data highlights impact of lower-margin product shift
The CEO of Tech Data has described the move from higher-margin products to lower-margin kit such as tablets as one of the most rapid changes in the IT industry
The acquisition of SDG contributed $623m to Tech Data's fourth quarter sales and was one of the contributing factors that helped European revenue growth increase by double digits in the fourth quarter.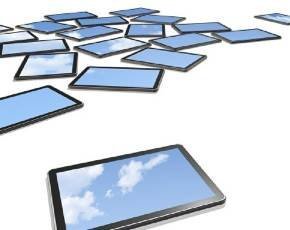 The global distributor continued to try to make headway in a difficult economic climate and delivered a 5% increase in sales for the three months ended 31 January delivering $7.5bn in sales.
But in Europe the picture was slightly better with a 12% climb in net sales to $4.9bn, which now accounts for 65% of worldwide sales. Given that the UK operation had a target of hitting the £2bn turnover mark, which it revealed it had passed in December, a large portion of European revenues are coming from the British market.
Operating income for the European region dropped slightly from $59.8m to $58.8m compared to a year earlier with the decline being attributed to a higher mix of lower-margin products and expenses relating to SDG.
Wrestling with lower-margin products was one of the features of the fiscal year, according to Tech Data's CEO Robert Dutkowsky, who pointed out that as well as ongoing tough economic conditions distribution was facing further challenges.
"After a strong performance in fiscal 2012, we entered the year against a backdrop of continued economic uncertainty and a cautious IT spending environment. As the year progressed, we faced what is arguably one of the IT industry's most rapid product mix shifts - away from higher margin products, such as servers, to lower-margin products, such as tablets, mobile phones and software, as well as a shift in our vendor concentration," he said.
Picture credit: Thinkstock