VMware flexes channel muscles at PEX
VMware has added new incentives, enablement and collaboration programmes on the opening day of its global partner knees-up, PEX
VMware has added new incentives, enablement and collaboration programmes on the opening day of its global partner knees-up, PEX.
The firm showed off its programme enhancements in Las Vegas before an audience expected to number 4,000, and said it was "doubling down" on its partner community with the intention of opening up "significant, long-term business opportunities to deliver next generation solutions," according to Dan Smoot, VMware SVP of customer ops.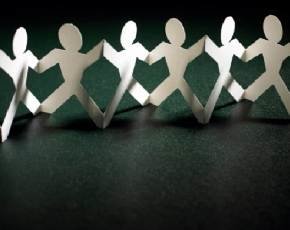 First out of the gate, VMware is adding a Cloud Credit Purchasing Programme, offering partners the option to sell pre-paid credits for their subscription based hybrid and public cloud services, beginning in March.
It claimed this would bring solution and service providers together, by allowing solution providers to augment their own private cloud sales, capturing more up-front customer revenue, while vCloud service providers benefit from customers redeeming credits in exchange for services based on VMware's hybrid cloud architecture.
A number of new incentives have also been added around its vSphere with Operations Management. This includes a limited-time discount offer on eligible SKUs, and additional rewards for partners with the VMware Management Competency badge.
Extra spiffs through the VMware Solution Rewards programme will also be made available to resellers that manage to bag all five of its datacentre and infrastructure accreditations.
VMware will also start to offer incentives for delivering end-user compute solutions around its recently-announced Horizon Suite, offering extra rewards for resellers holding its Desktop Competency that are providing add-on services and hardware.
The third set of enhancements made at the PEX show are around enablement training and partner-to-partner collaboration.
VMware has now put in placed Role-Based Learning Paths, which it says will provide partners with an optimised – and differentiated – learning path based on reseller-specific criteria, such as addressed verticals.
The final initiative – around inter-partner collaboration – comes in the form of a social media and communication platform, dubbed Partner Link, which will be made available to anybody with access to Partner Central, and is supposed to function as a place to share expertise, ideas and resources, as well as connecting resellers with VMware technical bods.
---
Image credit: Creatas