EMEA still weak spot in global server market
Gartner analysts have branded EMEA the weak spot in the worldwide server market as revenues declined across the board
Gartner analysts have branded EMEA the weak spot in the worldwide server market as revenues declined across the board.
Global server shipments declined by just 0.2% in the last three months of 2012, and revenues grew 5.1% compared to the same period in 2011, with significant growth driven by the operators application-as-a-business datacentres such as Baidu, Facebook and Google.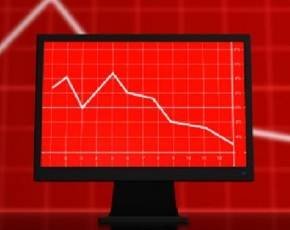 However in EMEA, shipments of 630,000 were down 10.4% year-on-year, while sales of $3.8bn (£2.5bn) dropped 7.4%.
Predictably, Gartner pinned blame on the ongoing Eurozone crisis for a decline in sales of 7.9% in Western Europe. However things were almost as bad in Eastern Europe, down 7.9%, and nor was the Middle East and Africa immune to the contagion, with revenues falling by 3.7%.
Gartner research director Adrian O'Connell explained: "Without the strong growth of the hyperscale segment that is benefiting the North American markets, or the continued macroeconomic growth of emerging regions in APAC, EMEA is more exposed to the global weakness of enterprise spending on server infrastructure."
Revenues from x86 servers in EMEA dropped by 3.6% in the fourth quarter, and RISC/Itanium UNIX by a massive 31.7%. The Other CPU segment was the only one to grow, driven largely by IBM's mainframe refresh.
By vendor, each of the top five saw shipment and revenue declines, with the exception of Fujitsu, which grew shipments by 4.4% and sales by 16.7%, handing it the fourth place position on both charts.
By shipments, market leader HP booked a pronounced decline of 14.7%, while second placed Dell was down 6.6% and third-placed IBM, 15.2%. strongest growth came from fifth-placed Cisco, where shipments grew by 19.3%.
On the sales side, HP was down 10.3%, IBM 2.3% and Dell 3.6%. But it was once again fifth-placed Oracle that carried off the wooden spoon, with sales down 33.5%.
Looking ahead, O'Connell said 2013 was likely to be more positive but warned that the overall environment would likely remain very competitive.
He warned: "The vendors most exposed to declining high-end segments will face the biggest challenges."