Sluggish schools market hits Promethean revenues
Education specialist Promethean has issued preliminary numbers of last year that show the impact of a challenging education market
The education market continues to suffer from budgetary pressure making life difficult for Promethean, which targets that market for the bulk of its business.
The interactive whiteboard specialist has given an insight into the state of the market with preliminary numbers for the year ending 31 December.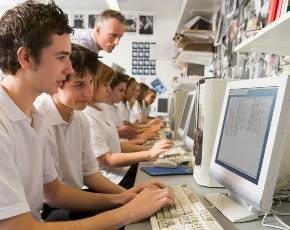 The numbers show a 29% drop in revenues year-on-year to £157m and an operating loss of £5.5m, compared to a profit of £23.4m in 2011.
The vendor had recently been showing off its tablet and touch screen displays at BETT and it stated that it had an active pipeline. The firm also stressed that its cost cutting measures had started to deliver with operating costs down for the year by 18.5%.
The plans going forward include focusing more around software services with the aim of driving more recurring maintenance and third party licensing revenues.
Jim Marshall, CEO of Promethean, said that the market would remain challenging: "Market conditions, particularly in the US and Europe, were tough throughout 2012 and continue to be so, with education budgets remaining under pressure and increased competition for interactive hardware technology."
He added that this year would be one of transition as it moved to expand in the software space and reduce its reliance on the hardware products.
"Over time, we believe that governments and school districts will increase the priority they give to learning productivity and, as the evidence of its benefits keeps building, interactive learning technology will become ubiquitous in schools. For 2013, however, we expect market conditions to remain tough," he said.