Corero tears down channel barriers with programme enhancements
With its SecureWatch partner programme rapidly approaching its first birthday, threat protection specialist Corero is targeting a new phase of channel and company expansion in the coming months
With its SecureWatch partner programme rapidly approaching its first birthday, threat protection specialist Corero is targeting a new phase of channel and company expansion in the coming months.
The firm has just unveiled a series of enhancements to its programme designed to help partners more easily resell its 'First Line of Defence' solutions bundled with complementary products from firewalls to network switches.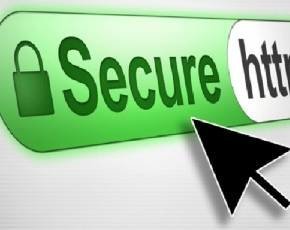 As part of the enhanced programme, Corero has undertaken to make evaluation units free to resellers and will offer dedicated support to customers who want to try before they buy.
Speaking to MicroScope, Corero president Marty Meyer said: "One of the things we wanted to do was tear down the barriers to getting our product in the hands of customers.
"We have seen that once they have seen our product in action the deal closes very quickly," he added.
Corero will also be adding partner-labelled events, such as webinars, seminars, breakfast briefings and so on, a dedicated partner portal, lead forwarding, deal protection, and new training and certification options.
Alongside this it will be running various quarterly incentive promotions designed to offer rebates to partners making complementary sales. At the moment this takes the form of extra rebates for sales made alongside next-gen firewall technology from Palo Alto Networks.
Targeted channel expansion will also be on the cards, said Meyer. Having more than doubled its global partner roster in the past 12 months, Corero will continue to build out its EMEA base, which currently numbers around 25 partners.
Meyer said the firm saw particularly keen opportunities to make more sales in the banking and financial sector, e-commerce, and the world of online gaming and gambling.
At the end of January, the firm also promoted its product management and strategy EVP Ashley Stephenson to the role of CEO, a position formerly occupied by Meyer.
Meyer, who has worked with Stephenson before and brought him to the firm last spring, said that the duo had seen success in the past with Stephenson focused on the CEO duties, sales, product and strategy, while he took charge of the marketing side.
"This appointment now positions the company to scale out," he explained. "I have taken us to a stable point where we are ready to launch, and we are now ready to grow at a considerable pace."
Read more on Threat Management Solutions and Services