Ratcliffe leaves healthier RM, but BSF impact lingers
With its successful restructuring now largely complete, RM chairman Martyn Ratcliffe has announced he will step down from the firm this summer
With its successful restructuring now largely complete, RM chairman Martyn Ratcliffe has announced he will step down from the firm this summer.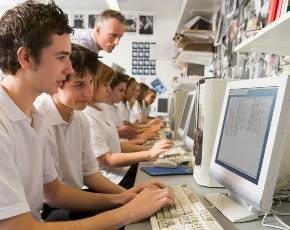 Ratcliffe joined the education IT specialist from science and tech development firm Sagentia back in 2011 and was tasked with turning things around as the business struggled to weather the massive government cuts affecting its core business.
In full year results to 30 November 2012, RM said that the market remained challenging but said that following an often-painful restructuring process it had now built a solid platform for future development.
However, the decline in its Building Schools for the Future (BSF) contract profile after the government gutted the scheme in 2010 continues to reflect on the balance sheet, and in his statement to the market, Ratcliffe pulled no punches in saying that "revenue will continue to decline for some period."
But, he added, "the investment in new offerings provides the potential to leverage the relationship between RM and its customer base in higher-value sectors of the education market".
New offerings rolled out at RM during the past year include RM Unify, a cloud-based platform for app and content distribution, and RM Books, an e-textbook service that is already gaining traction with high-profile academic publishers including both the Cambridge and Oxford University Press.
Sales from retained operations were flat, up just 0.8% to £285.9m, with total sales down 7% to £288.7m. RM said it had seen a considerable benefit from the BSF programme within its Managed Services unit and a strong performance from Education Resources being offset by declines in Education Technology and Education Software.
Pre-tax profit came in at £8.4m, comfortably back in the black after a loss of £18.5m this time last year.