MicroScope's top stories, week ending 15 February 2013
Our regular look back at the most important channel news stories from the past seven days
Rivals offer help to 2e2 data service customers
Those customers that were signed up to 2e2's data services are being urged to look elsewhere as they face demands from administrators for payments.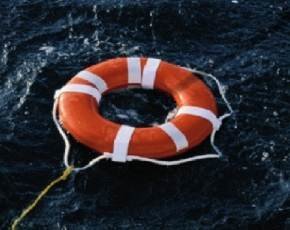 The administrator of collapsed 2e2, FTI Consulting, has failed to sell off most of the business and informed those customers using data services that they needed to stump up payments to keep the systems running late last week.
"We are seeking to continue to maintain the datacentre infrastructure and key personnel," it stated in a letter to customers, but added that the future for customers was elsewhere as it looked to handle a, "orderly migration of the data and systems or some other alternative solution."
That request for money to keep the lights on has spurred some channel competitors into action presenting alternatives to 2e2 customers.
Bill Simpson, director of SI & comms business unit at Phoenix, stated: "We are ready to provide emergency support for 2e2's customers in the wake of its collapse. With datacentre and hosting services under threat of being switched off by the administrator and with field services for maintenance having being stopped already - this is a sorry position for 2e2's customer base."
2e2 has bitten the dust after administrators failed to find a buyer for the business despite some high profile channel names being linked with a possible purchase.
Last week with Daisy and Computacenter tipped to be among those in talks to salvage 2e2 it looked like a sale might be possible.
But with the reseller owing millions to creditors, £154.4m according to the last filed accounts for the end of 2011, there were ongoing concerns about debt levels.
The administrators FTI Consulting were unable to secure a buyer and have been winding the business down making redundancies over the past few days, with 627 going yesterday, to reduce staffing levels
Phones 4u backs off distribution to TD Mobile
Tech Data Mobile has been handed the contract to manage the end-to-end supply chain operation for mobility retailer Phones 4u in the UK and Ireland.
The distie will take over all warehousing, forward and reverse logistics activities for the chain's 680 standalone physical stores, 150 concessions in Currys and PC World branches, as well as its online and telesales operations, from the start of May.
Tech Data Mobile president Rod Millar heralded the "continuation" of the success the unit has seen since taking full control of the Brightstar JV in July 2012.
[The] move will secure one part of the collapsed reseller's operation and save 107 jobs.
O2 snaps up 2e2 managed services business
O2 has acquired the managed services business that 2e2 provided as part of its O2 Unify joint venture in a move that will secure one part of the collapsed reseller's operation and save 107 jobs.
With most of the rest of 2e2 now closed the managed services and datacentre businesses were still up for grabs with O2 emerging to get the first of those business units.
Capita stumps up £65m for Northgate Managed Services
Capita has splashed out £65m for Northgate Managed Services as it looks to bolster its ability to deliver improved support to customers.
2e2 calls in the administrators
Despite a last-ditch management reshuffle, integrator 2e2 has become the first channel casualty of 2013 after calling in administrators FTI Consulting on Monday 28 January, putting 2,000 at risk of redundancy.
MicroScope: February 2013 Ezine
The growth in bring-your-own-device along with the increasing use of wireless networking has created a number of opportunities for resellers. This themed issue of the ezine will provide an insight into the trends in the SME market and advise readers on where some of the opportunities exist to make sales.
Cisco soups up midmarket collaboration channel
Cisco has unveiled a number of channel initiatives to support the launch of its new midmarket collaboration solution, Cisco Business Edition 6000.
Tablet, smartphone shift a "permanent trend" says Gartner
Gartner's latest data on the Western European and UK markets show that the hoped-for upswing in PC shipments looks more out of reach than ever before and analysts have declared the shift to tablets and smartphones a "permanent trend".
Dell pens letter to customers pledging success
Michael Dell has penned an open letter to customers as rivals and shareholders start to circle the firm after the announcement of plans to take the vendor back into private hands.
Exclusive Networks aims at €1bn sales mark
Exclusive Networks has announced it will return to acquisitive growth in 2013 as part of a wider plan to make sales of €1bn (£860m) per annum by 2017.