Westcoast lands Kyocera SME printer range
Westcoast has been handed exclusive distribution of a monochrome laser and multifunction range Kyocera is aiming at the low end of the SME market
Kyocera has handed Westcoast exclusive distribution rights on an entry-level monochrime laser printer and multifunction range.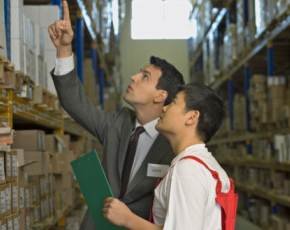 The products are aimed squarely at the SME and home worker markets and for Westcoast the hardware joins the consumables it already handles for the vendor.
Figures yesterday from IDC showed that global printer sales had nose dived in the fourth quarter but inkjet took most of the pain with the laser monochrome and colour markets coming through with much less of a hit to shipments.
Steve Mitchell, group product marketing manager at Kyocera, said that the smaller end of the SME market was somewhere the firm had not traditionally targeted.
"This entry level range is something of a departure for Kyocera and lets us bring our...low printing costs to SMEs, SOHOs and the homework environment where reliability and performance is required and space is at a premium," he said.
Alex Tatham, Westcoast's sales and marketing director, said that the products would complement the existing printer products it already handled.
Read more on Print Cartridges and Consumables