Vision aims at Citrix users with cloud disaster recovery
Vision Solutions is targeting the Citrix channel with a new line of cloud protection and recovery solutions, based on its Double-Take and MIMIX lines
Replication, availability and disaster recovery specialist Vision Solutions is targeting the Citrix channel with a new line of cloud protection and recovery solutions, based on its existing Double-Take and MIMIX lines.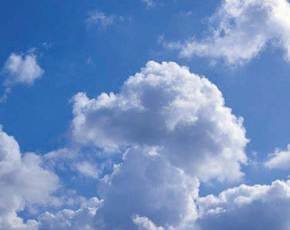 The new software has been designed to integrate fully with Citrix CloudPlatform or Apache CloudStack to enable resellers to offer recovery-as-a-service options to their customers, said Vision's Northern Europe sales director, Ian Masters.
The package also includes metered usage to offer licensing consumption on a pay-as-you-go basis, cutting costs for customers, and a software development kit to let more technically-minded providers integrate it into their own cloud platforms.
Vision cited Gartner figures that suggest the predictably-named RaaS market could grow to $1.2bn (£774m) in value by 2017. Last year it was worth $465.7m, which works out at a CAGR of 21%. The analyst house referred to the concept as a "logical extension to cloud infrastructure services".
Speaking to MicroScope, Masters said that the disaster recovery options would help resellers with customers who had "failed back" to on-premise after a cloud disaster regain their trust.
"We're trying to present this as an opportunity for service providers to grow customer confidence and say we're not afraid of the cloud," he explained.
He added that integration with Citrix had been a logical choice to make given its status in the market, and would hopefully help Vision expand its own channel.
"We've had a little overlap but the majority of it will be through new partners," he said.
Jay Bharvada, MD at London-based launch partner PerTECHtual, added: "We are all about providing true resilience, in every aspect of our clients' business. For our customers, this is a great and affordable opportunity to gain access to the best disaster recovery solutions and private secure enterprise clouds."
Alongside the launch of its cloud offering, Vision said it would also be realigning its product portfolio into three solution categories: Cloud Protection and Recovery; High Availability and DisasterRecovery; and Migration and Cross-Platform Data Sharing.
---
Image credit: Digital Vision