Europe building up head of steam for Cisco
Cisco CEO John Chambers has pointed to signs that key parts of the European market may be beginning to turn around
Cisco CEO John Chambers has pointed to signs that key parts of the European market may be beginning to turn around.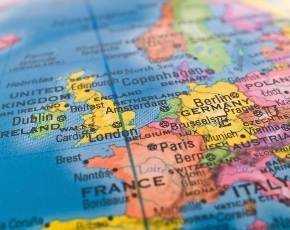 Gross margins at the networking bellwether's European business ticked up slightly during the quarter, something Chambers ascribed to passing up non-profitable deals.
"Hats off to [EMEA president] Chris Dedicoat," said Chambers. "I think he's done an amazingly good job in a tough environment, really focused on profitable business and profitable growth."
Chambers said it was too early to call a definite change in trends, but said that Cisco's pipeline in Germany and Northern Europe was giving him cause for "cautious optimism" and added: "The UK is [also] getting the speed underneath [it] pretty well."
He said that contrary to what a lot of financial experts were telling him, the majority of Cisco customers seemed to reckon they were through the worst, economically speaking.
Global second quarter sales of $12.1bn (£7.8bn) were up 5% year-on-year, while GAAP net income grew 44% to $3.1bn, although this factored in a couple of one-off tax benefits.
In its potted statement, Cisco said it continued to make progress towards its stated goal of becoming the number one IT company in the world.
"As new markets grow and are created, such as the Internet of Everything, it's very easy to see how the intelligent network is at the centre of that future," said Chambers.
Cisco called out a number of highlights during its quarter, including several acquisitions of a diverse range of companies, including datacentre automation software specialist Cloupia, cloud networking expert Meraki and carrier network control firm BroadHop.