Big data demand boosts NetApp income
Big data demand and increasing use of flash-based storage helped NetApp deliver a solid set of Q3 numbers
Storage specialist NetApp saw demand for big data infrastructure products rise in its third quarter helping it deliver a solid set of numbers.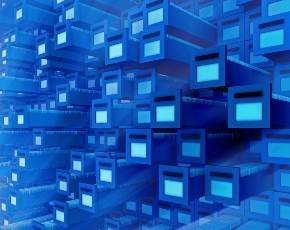 The vendor credited growth in sales of its E-Series storage platform, which is aimed at big data environments, along with its FAS line.
For the third quarter, which ended 25 January, GAAP net income was $158m compared to $120m in the same period a year before and revenues for Q3 came in at $1.630bn up on the $1.566bn in fiscal 2012.
One of the key strategies for NetApp has been to build up an ecosystem of partnerships and some of the highlights of its Q3 included working with Cisco, Citrix and teaming up with Amazon web services to support its cloud infrastructure.
"Partnering remains key to our strategy. Both our alliance partners and our reselling channel partners are core to our ability to globally deliver a complete innovation stack to our customers," said Tom Georgens, president and CEO of NetApp.
"Our indirect and OEM businesses represented 81% of revenue in Q3 and grew 7% from Q3 a year ago. Arrow and Avnet were 33% of total revenue, up from 27% of revenue last year," he added.