Alcatel-Lucent boss falls on sword
Alcatel-Lucent boss Ben Verwaayen has announced that he will not be staying on at the firm after May as the telco reported losses for its fourth quarter
The chief executive of Alcatel-Lucent has fallen on his sword after conceding that his attempts to turn around the telco specialist have failed.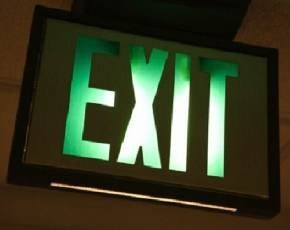 Ben Verwaayen will leave the firm in May after the firm reported a net loss of €1.2bn in the final quarter of last year. Revenue was also down by 1.3% year-on-year with the networks business still down, despite growth on the IP side and a stablisation in wireless.
The search for a replacement for Verwaayen, who had been running Alcatel-Lucent since 2008, has started and a replacement should be announced at the annual meeting in May.
"Alcatel-Lucent has been an enormous part of my life. It was therefore a difficult decision to not seek a further term, but it was clear to me that now is an appropriate moment for the Board to seek fresh leadership to take the company forward," said Verwaayen.
One of his big initiatives has been a progress plan that involves a fair amount of cost cutting to get the firm back on an even keel and in his departure announcement the efforts made on that front were given a mention.
"The combination of our recent refinancing and the implementation of our restructuring plan will put the company on a secure footing for the successor the Board will seek to appoint," he added.
Read more on Unified Communications (UC) Services