VAT scammers behind bogus software firm sent down
Three men who set up nine bogus firms, including a software engineering company, as part of a VAT scam have been sent down
Three members of a gang that had set up bogus companies with the aim of committing tax fraud have been sent down for their involvement in a £300,000 VAT scam.
One of the nine bogus firms that the three men set up was pretending to be a software engineering firm and they also pretended to be a publishing house and a clothing manufacturer until being caught by HMRC after it carried out an investigation into their activities.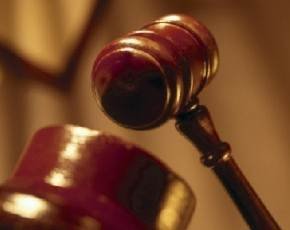 Three men, Pa Modou Njai, Ousma Moustapha Mjai from the West Midlands and Annas Bah from Manchester were arrested in dawn raids carried out last March and sent to prison yesterday, with two going down for 18 months and one for three years.
Having set up the fake firms the men were submitting VAT repayment claims from the nine companies but there was no evidence any of them had ever traded.
Adrian Darley, assistant director of criminal investigation for HMRC, said that it would go after anyone attempting to defraud the tax man.
"We are working reletentlessly to combat those involved in tax evasion and fraud and bring them before the courts," he said.
"With over £10bn being stolen from UK finances each year by criminals, it is serious crime which we are determined to eradicate," he added.
Picture credit: Hemera Technologies
Read more on Independent Software Vendor (ISV) community