MicroScope's top stories, week ending 1 February 2013
Our regular look back at the biggest channel news stories from the past seven days
2e2 calls in the administrators
Despite a last-ditch management reshuffle, integrator 2e2 has become the first channel casualty of 2013 after calling in administrators FTI Consulting on Monday 28 January, putting 2,000 at risk of redundancy.
Earlier in the month the debt-stricken firm turfed out its COO Mark McVeigh in favour of former Logica and Colt exec Maggy McClelland, and bringing in turnaround expert Lynn Mawdsley, but apparently to no avail.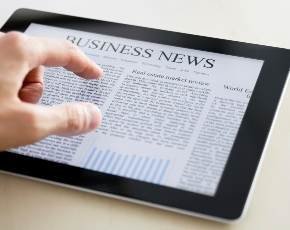 2e2 finally came to the end of the line after failing to come up with additional funding that would have allowed it to keep its head above the waterline.
Joint administrator Simon Granger said: "We are working closely with management and other key stakeholders to ensure the continued provision of business critical services to the group's customer base.
"In parallel we are exploring strategic options for the UK business and have commenced a disposal process for the overseas subsidiaries," he added.
Channel suitors pursue stricken 2e2 business
Two days after integrator 2e2 went under, administrators FTI Consulting said they were already seeing "significant interest" from channel firms keen to acquire parts of the firm.
Comms and networking services specialist Daisy Group was named as one of the potential buyers for parts of the 2e2 empire. A Daisy spokesperson said the group would not comment on rumours or speculation concerning its plans.
In a statement, joint administrator Simon Granger said FTI was committed to protecting the business, its workforce and customer relationships. In regard to a sale, he said he was currently "exploring a number of options."
In a separate letter to 2e2 suppliers, Granger requested that goods and services continued to be made available to the firm on existing credit terms when requested, though with the true scale of 2e2's debt yet to emerge, this could be easier said than done.
Dell to shake-up server distribution channel
Dell is in the process of readying a shake-up of its server distribution channel, saying it wants to grab a larger slice of the volume server market for itself.
"Distribution is a lever that we have not used well enough for servers."

Ahmed Mouldaia, Dell
The changes are currently in the process of being thrashed out internally, although MicroScope understands a UK pilot is already underway with existing Dell distie Micro-P. Dell execs hinted they were leaning towards a mixture of country-specific and Europe wide players.
Ahmed Mouldaia, Dell EMEA enterprise sales executive director, said: "Distribution is a lever that we have not used well enough for servers. It is an acknowledgement that there are different server markets, there are multiple trends, and we might have focused on value and not enough on volume."
Cloud channel reaching maturity
The cloud side of the channel is maturing as some of those that were over stating what they could deliver exit the market and consolidation reduces the number of players.
The latest research on the state of the channel in regards to cloud from Cloud Industry Forum (CIF) in partnership with IBM shows that in the last two year the level of those selling the cloud has only risen to 63% from 61%.
VMware cuts staff to boost bottom line
VMware is to lay off 900 staff, mostly in non-core functions, as the virtualisation giant seeks to breathe new life into flat profits.
Channel cautious over cloud opportunities
The channel's attitude to cloud computing is maturing and many are becoming more cautious about just how much of an opportunity it offers.
Cisco consumer business hits the buffers
Just shy of 10 years after it bought consumer and SOHO networker Linksys, Cisco has pulled down the shutters on its consumer lines with the sale of its Home Networking Business to Belkin.
Phoenix claims UK first with cloud-to-cloud backup service
Phoenix IT Group has launched the UK's first cloud-to-cloud backup service to the local market, targeting Salesforce customers.
Dell tipped to plough $1bn into buyout deal
Michael Dell could throw in as much as $1bn of his personal fortune into the pot to ensure that he stays in control of the PC firm he founded if it goes private.
IBM has released a raft of products designed to tap into the social media world as it looks to take advantage of a market that analysts are predicting will be worth billions.