D-Link draws up education guidelines for resellers
Networking specialist D-Link is putting the finishing touches to guidelines it hopes will make it easier for resellers to sell into the education sector
D-Link is putting the finishing touches to a set of guidelines it hopes will make it easier for resellers to sell its technology into the education market.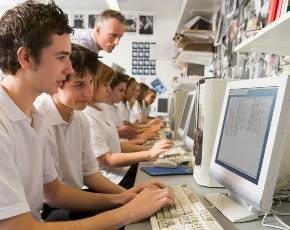 With the demise of Becta and the growth of more free schools and direct buying in the education space there are some customers in that vertical market struggling to get IT support.
In response D-Link hopes that guidelines outlining responses to various potential customer scenarios will provide resellers with the answers to questions they might be asked by teachers keen to embrace wireless and tablet use.
Andrew Mulholland, business solutions manager for D-Link UK & Ireland, said that it had established a centre of excellence where best practices could be shared and the guidelines would extend the advice it gained from working with schools to its wider reseller base.
"We want to put together best practice guidelines because in many of the conversations that we are having with schools a lot of them don't know where to start," he said.
One of the themes of the BETT education technology show has been the need for schools to react to pupil's desires to use wireless devices and Mulholland said that providing advice around what steps to take to offer decent infrastructure as well as security was something large sections of the education marker was looking for.