Dell to shake-up server distribution channel
Dell has indicated that it plans to shake up its server distribution channel as it looks to grab a larger slice of the market
Dell is in the process of readying a shake-up of its server distribution channel, saying it wants to grab a larger slice of the volume server market for itself.
The changes are currently in the process of being thrashed out internally, although MicroScope understands a UK pilot is already underway with existing Dell distie Micro-P. Dell execs hinted they were leaning towards a mixture of country-specific and Europe wide players.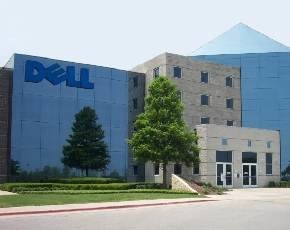 Ahmed Mouldaia, Dell EMEA enterprise sales executive director, said: "Distribution is a lever that we have not used well enough for servers. It is an acknowledgement that there are different server markets, there are multiple trends, and we might have focused on value and not enough on volume."
Andreas Schuetze, EMEA marketing director of channel marketing and programmes, added: "We have had great success [with existing server distribution] but there's a big opportunity to grow it, so we have put together a plan to expand this strategy to focus specifically on the volume business with certain distributors."
Spearheading the charge will be a new general manager of EMEA channel sales, Laurent Binetti, who was named to the post today at Dell's Technology Camp event in Amsterdam.
A seventeen-year Dell veteran, Binetti has served in senior roles in Eastern Europe and the emerging markets, and most recently was general manager for Dell's Southern Europe Commercial Business.
He replaces Emmanuel Mouquet, who is becoming general manager of France.