EMC expects customers will start spending again
EMC has given a cautiously optimistic forecast for 2013 as it expects some frozen IT spending to be thawed as customers invest in cloud and big data
Big data and cloud helped drive revenues at EMC and look like maintaining momentum as the storage giant looks ahead to more growth as customers spend more this year on technology to support the major trends in the industry.
The vendor reported revenue growth of 9% year-on-year to $21.7bn for 2012 and net income up by 11% to $2.7bn with Europe delivering "more predictability and good growth," in the fourth quarter according to the chairman and CEO Joe Tucci.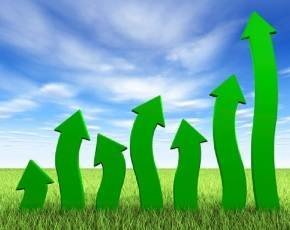 Tucci talked up the prospects for the year ahead, although it is still not expecting great things from Western Europe, because of the firm's position at the apex of the current mega trends in the industry.
"We are squarely focused on several of the hottest areas in IT: cloud computing, big data and trust," he added "The top IT spending priorities will be in the areas of mobility, private cloud computing, public cloud computing, big data, predictive analytics and security and we believe that customers will continue to demand proven and timely ROIs that enhance innovation and productivity."
He said that IT was an essential business tool that customers could "starve" for a while but there had to be some investment because of competitive pressures and that would trickle through more this year.
"2012 was certainly a year of uncertainty and caution. I think there's some lingering uncertainty in 2013 for sure, but I see more of a kind of cautious optimism out there, which is an improvement," he said.
Over the course of last year the vendor took steps to make more of its formerly direct accounts open to the channel and in his analyst call Tucci thanked partners for their contribution to its performance.