Avaya retains Imago's Radvision contract
Specialist video distie Imago has revealed Avaya has renewed its contract to sell Radvision's Scopia products
Avaya has retained an existing Radvision distribution agreement with video specialist Imago, which will allow it to continue selling the acquired firm's Scopia video-conferencing kit in the UK.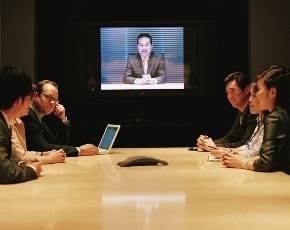 Both Imago and its subsidiary Video corporation have longstanding relationships with Radvision, which were maintained throughout the firm's acquisition by Avaya, first announced in March 2012.
Imago managing director Ian Vickerage said the firm had been operating a "business as usual" policy for several months, but was "delighted to have been appointed by Avaya to continue to represent and market these solutions".
"Avaya's acquisition of Radvision will bring many advantages to resellers who can now sell Scopia video conferencing knowing that it will easily work with other Avaya products," said Ian Vickerage. The Scopia lines were made available to Avaya Connect partners in October 2012.
Separately, Radvision has used the ISE Europe 2013 show, currently underway in Amsterdam, to launch a package of software-based video network readiness and monitoring tools called eVident.
Radvision said the new solutions would help customers avoid network degradation resulting in poor or distorted images or audio, packet loss and other delays.
---
Image credit: Ryan McVay