Low end tablets enjoy solid end of year
Figures from Context showing which tablets sold through distribution has revealed a strong end of the year for Apple, Blackberry and Samsung.
Sub £200 tablets filled the stockings this last Christmas with the mini iPad along with the Nexus 7 and Galaxy Tab 2 7.0 all proving to be popular.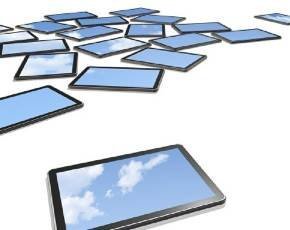 Figures indicating what products sold through distribution from Context revealed that there was also a marked increase of Playbook sales as Blackberry cut prices to clear stock levels.
Putting Apple to one side the Playbook beat the Nexus 7 and various flavours of the Galaxy Tab and Note thanks not just to the price drop but the healthy margins it was offering resellers.
Salman Chaudhry, mobile computing analyst at Context, said that the Nexus and Galaxy products had been released at a time when they would do well in the festive market.
"Both devices are masterstrokes by Google and Samsung, released at the right time pre-Christmas to create maximum marketing and advertising impact. Compared to Christmas 2011, when Android tablet were not quite up to scratch, by the time Christmas arrived this year, these devices had already received good reviews and were in the forefront of the public's psyche," he said.
Picture credit: Thinkstock
Read more on Business Tablets