MicroScope's top stories, week ending 25 January 2013
Our regular look back at the most popular channel news stories from the past seven days
Symantec swings axe in reorganisation
Symantec will start swinging the axe as it cuts staff and reorganises the firm into business areas after concluding a strategic review.
The president and CEO Steve Bennett, who has been with the firm since July, concluded that it did not need to sell off any major assets but instead could cut management ranks and refocus around 10 business areas.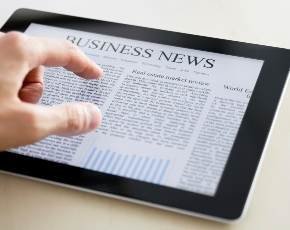 Potentially 1,000 jobs could go, over the next six months, as part of the process to reorganise the business and more effort will be made by the firm to integrate the products it has acquired into suites.
"Symantec's strategy is clear: We want to enable people, businesses and countries to focus their energies and time on achieving their aspirations, instead of being consumed with how to keep their digital lives safe and protected," said Bennett.
"This is a story about more focus and better execution by Symantec to make things better and easier for our customers and partners. Our path is straightforward: Offer better products and services tailor made for customers, and make it easier for them to research, shop, buy, use, and get the help and support they need," he added.
Cloud Distribution seeks unsung vendors for UK VARs
Cloud Distribution has taken on networking market veteran Adam Davison and tasked him with chasing down next generation networking and security vendors to introduce to the channel.
Having launched firms such as Peplink and Vyatta to the UK market, the VAD is actively sniffing out new prospects, particularly ones it feels have potential to make life a bit difficult for the more established players.
It said Davison, who has spent the last few years in sales roles at networkers Exinda, Meraki and the now-defunct Expand Networks, was ideal for the task.
"I have first-hand experience of what it's like as a start-up trying to break through. It's tough when you're operating in an environment where the more established vendors get all the distributor's energy and attention," said Davison.
Rise promotes from within to fill MD role
Cloud specialist Rise has promoted from within handing the managing director role to its former product and IT services director as it looks for more growth in the market.
The Gloucester-based firm has promoted James Henigan to the managing director position. He joined the firm three years ago after joining from Microsoft and has gained a knowledge of Rise and its customer base.
"He is exceptionally qualified for the position with his wealth of experience and channel industry knowledge. The intricate understanding of the company and its inner workings that he has developed over the past three years, made the decision even easier. We all look forward to continued success with James at the helm, moving into what will no doubt be a crucial period for us and the industry as a whole," said Andy Burton, CEO at Rise.
Following its 2012 acquisition by investment house Aurelius, Getronics UK and Ireland CEO Mark Cook shares some hints and tips for managing and surviving the process of being bought.
Netutils teams up with Ipanema to boost cloud offering
Cloud security specialist Netutils has formed a partnership with application performance player Ipanema to bolster its hosted portfolio.
The tie-up comes as Netutils takes the wraps off its Cloudutils portfolio with the Ipanema piece of the jigsaw AppsWork being included alongside other services.
Lenovo aims to topple HP from EMEA PC top spot
Lenovo continues to take market share from rivals in a tough PC market with its latest product releases managing to get the thumbs up from users across EMEA.
Microsoft linked with Dell financing talks
Indications that Dell is planning to go private have been gathering pace over the last few weeks but the latest twist in the tale comes with reports Microsoft is also planning to get involved.
"The business that's run off our investment in the Olympics has been exceptional."

Nathan Knight, Acer
Acer channel promise builds on Olympic legacy
Acer has launched a new four-pronged channel programme to help partners exploit growing demand for its hardware offerings from business users, prompted partly by its success as an official worldwide Olympic partner.
Windows 8 should filter into desktop refreshes this quarter
This quarter should see more customers opting to instigate a desktop refresh and more transition in the corporate market towards Windows 8.
C2000 adds actual storage capacity
Amid industry talk of big data and the additional storage capacity needed to handle its demands, Computer 2000 has gone one better with a physical extension to its Midlands warehouse facility, enabling it to store much more storage, among other things.
Channel cautious over cloud opportunities
The channel's attitude to cloud computing is maturing and many are becoming more cautious about just how much of an opportunity it offers.