IBM ekes out profit in spite of falling sales
Although its revenues are declining, IBM has reported a 6% uptick in fourth quarter and 5% in full-year profits
Although its revenues are declining, IBM has reported a 6% uptick in fourth quarter and 5% in full-year profits.
The sector bellwether's latest financial statements came in above expectations and have boosted confidence in the IT industry's near-term prospects, according to Reuters.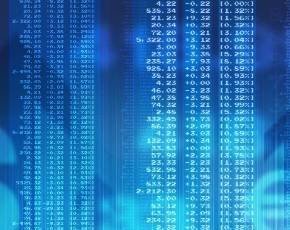 Total fourth quarter sales were $29.3bn (£18.4bn), down 1% and flat when accounting for currency, while GAAP net profits climbed to $5.8bn. EMEA accounted for $9.1bn of the total, down 5% in constant currency terms.
The full-year sales and profit figures were $104.5bn – down 2% – and $16.6bn respectively.
IBM singled out its software business, where its key middleware offerings – including WebSphere and Tivoli – grew 5%, and its System z mainframe server business – which grew 56% in Q4 – for particular praise. Its Smarter Planet tech portfolio also made 25% more sales than last year.
"We achieved record profit, earnings per share and free cash flow in 2012. Our performance in the fourth quarter and for the full year was driven by our strategic growth initiatives -- growth markets, analytics, cloud computing, Smarter Planet solutions -- which support our continued shift to higher-value businesses," said CEO Ginni Rometty.
"Looking ahead, we continue to invest to deliver innovations for the enterprise in key areas such as big data, mobile solutions, social business and security, while expanding into new markets and reaching new clients."
Read more on Customer Relationship Management (CRM) Services