Mimecast hires new Euro channel team
Mimecast has snapped up Microsoft's Phil Atkinson and HP's Andrew Duce to bulk up its European channel team
Mimecast has snapped up Microsoft enterprise partner account manager Phil Atkinson as its new European strategic alliance director and HP enterprise business sales manager Andrew Duce as European enterprise sales director.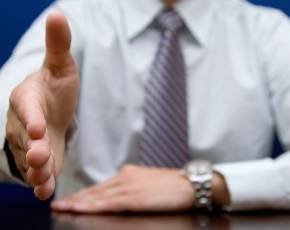 The cloud-based email, security and business continuity specialist said the hires were intended to help it continue its expansion across the UK and the wider European theatre in the wake of a recent funding round.
Atkinson, who comes with 10 years' experience at Microsoft under his belt, will be charged with building up the firm's relationships with alliance partners and extracting maximum value from them in terms of recruitment, enablement and customer wins.
Duce, who served six years at HP, will spend his time building out Mimecast's enterprise team in Europe in collaboration with its channel partners.
"Our success depends on our partner community and on our ability to help them add value for their customers," said Mimecast Europe GM, Alan Kenny.
"I … am sure that both Phil and Andrew, with their combined expertise and experience in some of the world's biggest technology companies, will help us continue to deliver fantastic value for both our customers and partners and drive growth for the company across Europe," he added.
"By partnering with vendors such as Microsoft and HP, the business can create some incredibly powerful value propositions for both partners and customers," added Atkinson. "I look forward to working with the team to help create and deliver high level partner programmes that will compliment and accelerate the Mimecast business' track record of phenomenal growth."
Read more on Software-as-a-Service (SaaS) Applications