MicroScope's top stories, week ending 18 January 2013
Our regular look back at the most widely read channel news stories from the past seven days
HP hires and fires at Autonomy
Hewlett-Packard is to cut a number of jobs at Aurasma, an Autonomy-owned business that develops augmented reality technology.
Bloomberg first reported that an unspecified number of redundancies will be made at the Cambridge-based business unit.
First demonstrated in 2010, Aurasma's software has been available as an IOS and Android app since the summer of 2011, and has been used in organisations as diverse as BBC Worldwide, KFC, Maybelline and Tesco.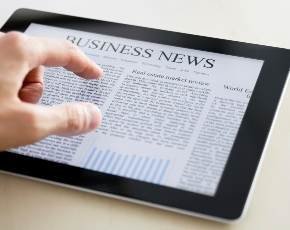 According to an internal memo seen by MicroScope, Autonomy boss Robert Youngjohns said that "While a number of roles will remain largely unaffected by this, other roles within Aurasma will no longer be required going forward and some work force reduction is likely."
He added: "We will be working with affected employees to redeploy as many as possible into other job opportunities across our business where skill sets and interests align with our business priorities."
PC market in midst of "structural shift", says Gartner
As global PC shipment figures decline yet again, analysts at Gartner have said the PC market is in the midst of a "structural shift" as demand for tablets continues to grow.
Principal analyst Mikako Kitagawa said that tablets were now not so much "cannibalizing" PC sales but causing users to shift consumption to tablets rather than replacing older PCs.
"Whereas as once we imagined a world in which individual users would have both a PC and a tablet as personal devices, we increasingly suspect that most individuals will shift consumption activity to a personal tablet, and perform creative and administrative tasks on a shared PC," said Kitagawa.
"There will be some individuals who retain both, but we believe they will be exception and not the norm. Therefore, we hypothesise that buyers will not replace secondary PCs in the household, instead allowing them to age out and shifting consumption to a tablet," she explained.
Westcon restructure on the cards, says Datatec
Datatec has confirmed that weak trading at Westcon means its full year financial results will come in substantially below expectations, and said it will take steps to rectify the situation.
Declaring himself "disappointed" by the recent developments in Westcon, CEO Jens Montanana said: "We are not immune to the continuing weakness in many sectors, especially in the more mature markets. We are already adjusting our business model accordingly."
Having originally predicted sales of $5.65bn (£3.52bn) and profit after tax of $104m, the South Africa-based ICT group now reckons revenues will be around the $5.4bn mark, with after tax profit falling somewhere between $80m and $90m, flat compared to the previous year.
Strong UK and services performance spurs on Computacenter
The services side of the business continues to deliver for Computacenter with the channel player reporting a double-digit increase in revenue for the year from that side of its business.
The firm reported an update on its full year results ahead of more details in March indicating that group revenue was 6% overall, with a 12% climb in services and a 4% uplift in the supply chain business.
Microsoft aims for easier licensing with Office
Microsoft is hoping that making its licensing for Office 365 based on per user rather than each device will make life easier for customers and partners.
Channel cautious over cloud opportunities
The channel's attitude to cloud computing is maturing and many are becoming more cautious about just how much of an opportunity it offers.
Enterprise architects taking more control of IT spend
Service providers looking to get maximum value out of their customers should look to target enterprise architecture (EA) practitioners, who are beginning to exert much more influence over IT budgets.
Windows 8 fails to prevent PC sales slump in Q4
Windows 8 failed to ignite a struggling PC market in the Christmas period with global shipments of desktop and laptop hardware slumping by 6.4% year-on-year.
C2000 looks to unlock public sector for resellers
Computer 2000 continues to show a commitment to the public sector with tendering workshops for resellers wanting to crack the route into that market.
Fujitsu hardware business plans aggressive 2013
Following a year of substantial growth within its channel organisation, Fujitsu has said it will look to build bridges with the great and the good of the channel in 2013, as well as aggressively going after its rivals' market share.
Read more on Customer Relationship Management (CRM) Services