Compris aims for UK growth with mid-market focus
German channel management specialist Compris has arrived in the UK looking to grow its business by helping vendors develop their portfolio of mid-market resellers
Channel management specialist Compris is looking to make a mark in the UK market after taking the decision to expand from its native Germany.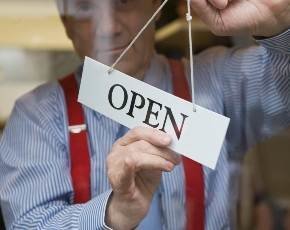 The firm has been operating for the last five years from a German base that covers Europe but has now taken the decision to enter the UK with the belief that it can help vendors grow their mid-market channels.
Compris specialises in developing channel segmentation models and has even run programmes for vendors and managing director Gerald Holler is of the view that growth will come from a meaningful expansion of the SME reseller community.
"In the UK market the mid-sized segment is not so large but new solutions will grow the mid-sized market," he said.
"If the vendors want to grow then they have to focus on more partners," he added that the temptation was for many to stick with well developed relationships with those established resellers that they knew well.
"The model is a bit like the Eiffel Tower with the top partners but at the bottom there is a crepe with large numbers of partners that the vendors don't know so well," he added.