MicroScope's top stories, week ending 11 January 2013
Our regular look back at the most widely read channel news stories from the past seven days
Late payers face being named and shamed
The government is putting more pressure on large companies to pay smaller suppliers promptly with a threat to name and shame those that do not comply with proposed changes to supplier payment rules.
Michael Fallon, the business and enterprise minister, has written to 350 of the top FTSE companies to ask them to sign up to a prompt payment code to help those small businesses that are waiting for months to get hold of the money they are owed.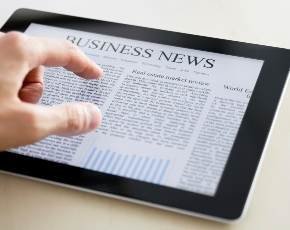 The subject of prompt payments is a continual bug bear for SMEs that are struggling with cash flow and is often a subject raised by the Forum of Small Businesses (FSB) and the Forum of Private Business as an area the government needs to do more.
Polycom nabs Cisco man to run EMEA marketing
Former Cisco marketing director for collaboration Tim Stone is crossing over to video networking specialist Polycom to become vice president of its EMEA marketing operations.
Working alongside EMEA president Gary Rider, Stone has been tasked with the development of new marketing strategies to support Polycom's business activities and grow market share, with a particular emphasis on pushing adoption of its RealPresence collaboration technology.
Extreme to cut out $7m in restructuring plan
Extreme Networks is to embark on an emergency cost-cutting programme after customers put the brakes on their spending plans.
Issuing updated guidance for the three month period to 31 December 2012 – Extreme's fiscal Q2 – the networking vendor said its sales were going to come in at about $75m (£46.7m), the lower end of previously announced guidance.
BI firm Birst takes first steps into UK channel
Cloud BI specialist Birst has formed the nucleus of a UK-specific channel offering with the signing of information management solutions reseller Acuma.
The San Francisco-based firm arrived in the UK last year – although it had served the market out of the States before that – and has spent the past few months identifying customer prospects and building up both a pipeline of business and a portfolio of local references to take to the wider market.
Former SCC staffer lands services role at Bull
The former international services director at SCC has taken up a similar role at Bull UK and Ireland with a brief to grow the vendor's managed services business.
Jackie Raybould started in the position as services director looking after service delivery and operations at Bull last month and will spend her time making sure that the support the firm offers its aligned to its initiatives, which include cloud and managed services.
Starkey choice for Logicalis top spot
Managed services provider Logicalis UK has elevated COO Mark Starkey to the post of managing director, replacing Tom Kelly, who is stepping down next month after nine years at the wheel.
Stone and Redstor partner to offer cloud services
Stone Group has formed a partnership with cloud services provider Redstor as part of its strategy for this year to add services to its existing hardware business.
Comms-care expands management team
Channel support specialist Comms-care has elevated a number of personnel to new management roles in order to streamline its internal processes and limit the emergence of silos within the business.
Barclays open for channel business
Financial giant Barclays has told the channel that it is willing to lend and talk to resellers that are looking for financial support.
Stokes takes top role at IBM UK
IBM has announced a reshuffle of its senior management team resulting in the unveiling of a fresh face in the UK chief executive role.