Windows 8 fails to prevent PC sales slump in Q4
The latest global PC shipment numbers from IDC show that the market has suffered its first year-on-year decline for five years in the crucial Christmas selling period
Windows 8 failed to ignite a struggling PC market in the Christmas period with global shipments of desktop and laptop hardware slumping by 6.4% year-on-year.
Figures from IDC make grim reading for those hoping that things would pick up in the fourth quarter with seasonal sales kicking in as users opted instead for tablets rather than desktops.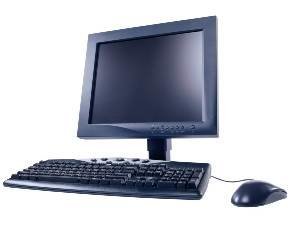 This is the first time in five years that the holiday season has seen a year-on-year decline with the drop by 6.4% in units shipped being worse than the 4.4% that had originally been predicted.
IDC and other analyst houses have been charting the decline of the PC market so the decline was not too much of a shock but it was disappointing given the release of Windows 8 and the usual seasonal sales kick.
The EMEA PC saw mid-single digit rate declines year-on-year with customers opting for tablets and smart phones. Commercial sales were also weak thanks to ongoing economic uncertainty.
"Although the third quarter was focused on the clearing of Windows 7 inventory, preliminary research indicates the clearance did not significantly boost the uptake of Windows 8 systems in Q4," said Jay Chou, senior research analyst with IDC's Worldwide Quarterly PC Tracker.
"Lost in the shuffle to promote a touch-centric PC, vendors have not forcefully stressed other features that promote a more secure, reliable and efficient user experience. As Windows 8 matures, and other corresponding variables such as Ultrabook pricing continue to drop, hopefully the PC market can see a reset in both messaging and demand in 2013," he added.
Picture credit: Ryan McVay