MicroScope's top stories, week ending 4 January 2013
Our regular look back at the most read channel news stories from the past seven days
Brent McCarty takes over Ingram Micro UK
Ingram Micro has handed the role of UK and Ireland executive managing director to Arizona-based Brent McCarty, currently executive director and GM of the distie's US Consumer Electronics Division, IMCE.
McCarty heads for Blighty following the exit of Matt Sanderson, who is jetting off down under for a stint in charge of Ingram's Aussie operation.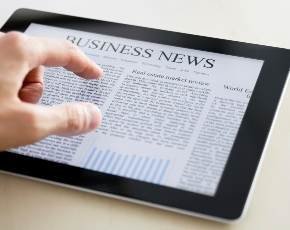 He will report to Ingram UK, Belgium and Netherlands regional VP Johan Vandenbussche, and will take charge of overseeing all aspects of the distributor's business in the UK.
Former SCC staffer lands services role at Bull
The former international services director at SCC has taken up a similar role at Bull UK and Ireland with a brief to grow the vendor's managed services business.
Jackie Raybould started in the position as services director looking after service delivery and operations at Bull last month and will spend her time making sure that the support the firm offers its aligned to its initiatives, which include cloud and managed services.
Tech entrepreneurs in New Year Honours list
Components specialist Hossein Yassaie and Digital Champion Martha Lane Fox are among the tech industry names represented in the 2013 New Year Honours list.
Tablets prove a hit at Christmas
Retailers who did well this Christmas on the sales front will have the technology sector to thank for keeping the tills ringing with tablets being one of the most sought after gifts.
Hackney design firm caught out by BSA
The Business Software Alliance (BSA) has made a strike in the ongoing software piracy war against a Hackney design consultancy.
Distribution identifies mobility opportunity
Those looking for a trend to back this year could do worse than getting used to dropping the word 'mobility' into their lexicon as it becomes ever more important to hardware, networking and security sales.
Hitachi Consulting acquires Celerant to fuel growth
Hitachi Consulting, a subsidiary of Hitachi, has made moves to bolster its management services by acquiring Celerant Consulting.
Managed services set for midmarket growth
As awareness about the cloud grows there has been a positive impact for managed services with demand for support delivered that way set to grow this year
Gartner: global ICT spend up 4.2% in 2013
Gartner has predicted that global ICT spending will grow by 4.2% to reach $3.7tn (£2.3tn) during 2013, up from its previous forecast of 3.8%, with much of it accounted for by expected gains in the value of global currencies versus the US dollar.
Education, not fines, the best way to reduce software piracy
Education could be the key to reducing software piracy rather than focusing on the potential fines and damage to brand that those caught with unlicensed applications could face.