Service sector decline raises recession fears
The UK services sector, which includes IT and communications services, has ended the year in a weakened state as confidence dips and budgets tighten
The services sector, which includes IT and communications, has seen its first decline for two years raising fears that the year ahead is going to be a difficult one.
Figures from the Chartered Institute of Purchasing and Supply (CIPS) and Markit showed that confidence in the services sector remained low and new business had dropped in both November and December last year.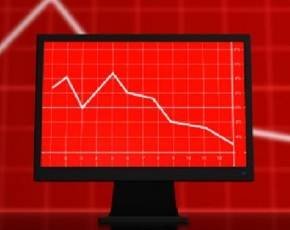 Although IT services are lumped in with everything else including finance, real estate, professional, accommodation and food services, the overall trend is not a positive one.
The CIPS/Markit findings also revealed that when staff left services firms they were currently not being replaced and there was an ongoing reluctance by customers to commit to new spending.
"The first fall in service sector activity for two years raises the likelihood that the UK economy is sliding back into recession," said Chris Williamson, chief economist at survey compilers Markit.
David Noble, CEO at CUPS, said that confidence remained weak in the overall services sector going into 2013.
"The underlying trend is one of continuing uncertainty. Businesses are holding back on investment, leading to falls in employment and increased levels of spare capacity. At the same time, costs are increasing and businesses are unable to pass these on because of competitive pressures," he said.