CompTIA reports optimistic VAR outlook for 2013
A survey of UK IT companies by trade body CompTIA has found that two thirds of companies expect to experience growth over the next 12 months, with 22% of firms looking for growth of 10% or more
A survey of UK IT companies by trade body CompTIA has found that two thirds of companies expect to experience growth over the next 12 months, with 22% of firms looking for growth of 10% or more.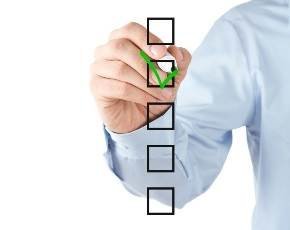 CompTIA's latest Trends in the UK IT Industry forecast also found that just 6% of businesses surveyed expected to see things getting worse, and around 30% expected things to stay the same.
CompTIA reported that the channel view looked roughly in line with customer plans, with 63% of surveyed businesses looking to invest in technology during 2013, with cost control, productivity increases and new business capture all top of mind.
Carolyn April, director of industry analysis at CompTIA said that this would bring both opportunities and challenges for the channel, which she said was in the early stages of a major business transformation movement, as resellers switch towards solution-oriented services models.
"Several disruptive developments in the IT industry are driving transformation," April said. "The growing influence of cloud computing; the need for new and varied skills; changing customer buying options; expanded competition; and opportunities to specialise in a particular industry or customer segment all are having an impact."
CompTIA reported that those resellers making the transition would be best served by concentrating on specific markets or customer segments.
And although just one in five firms reported being fully operational in the cloud, 55% said they were in the process of exploring a shift of some on-premise equipment sales to cloud-delivered solutions.
Managed services models were found to be the primary business model for 18% of resellers, but while 56% of firms thought the model was good for the channel, only 26% planned to focus on it.