MicroScope's Review of the Year: January - June
As 2012 draws to an end, we look back at the top stories from the first half of an eventful year, as selected by MicroScope readers
January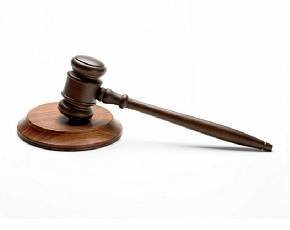 Microsoft starts legal proceedings against counterfeiting Comet
Microsoft has started legal proceedings against retail giant Comet accusing the chain store of creating and selling more than 94,000 counterfeit copies of Windows Vista and XP.

The vendor discovered that Comet was producing the counterfeits in a factory in Hampshire and then selling them to customers who had purchased Windows-loaded PCs and laptops.

The legal proceedings come at an interesting time for Comet, which is being sold by its French owner Kesa Electricals to private equity firm OpCapita, as the struggling retailer looks to secure its own future.
Getronics sold off in KPN shake-up
Systems integrator Getronics International has been sold by its Dutch owners, KPN, as the telco retrenches in its domestic market.
The 2,900-strong European and APAC operation has already been picked up for an undisclosed sum by Germany-based industrial holding and investment company Aurelius, although KPN remains a long-term strategic partner via a minority stake in the unit, which made sales of €450m (£374m) last year.
Channel boss in Mail on Sunday sting
Transputec boss Rickie Sehgal has spoken of his embarrassment after falling victim to a Mail on Sunday sting in which an undercover reporter posed as a businessman seeking access to senior Conservative party politicians, including PM David Cameron.
February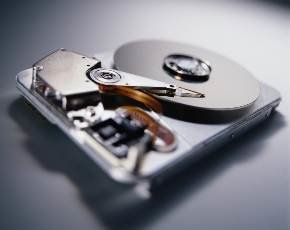 No relief for hard disk prices in 2012, says IHS
In spite of a ramp up of hard disk drive (HDD) production in recent weeks, the supply chain will remain constrained and prices will remain high for at least two more quarters, according to market analysts IHS.
HDD producers Western Digital and Toshiba, which were both particularly badly hit by last autumn's floods in Thailand, have boosted production in other countries, analysts said, while other Thailand-based components suppliers have now largely resumed production.
However this is unlikely to make up for the shortfall in production so far; global shipments in Q4 were down 26% and will decline by another 13% during Q1 2012, and 5% in Q2, IHS said.
RM asleep at the wheel during education spending crisis
RM has admitted that it was caught napping during the slowdown and failed to fully appreciate the scale of the crisis thanks to the mitigating effect of the cancelled Building Schools for the Future (BSF) programme.
The education provider blamed an "unsuccessful international expansion programme and a lack of innovation" after swinging to a pre-tax loss of £23.4m.
Phoenix cutting 300 jobs as costs hamper business
Following a period of trading roughly in-line with the board's expectations, system integrator Phoenix IT Group has put a figure to the number of jobs it expects to cut as part of an ongoing restructuring programme, saying that over 300 back-office and delivery staff are heading for the exit.
March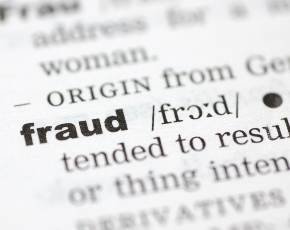 Rogue reseller employees in £123k procurement fraud
Rogue employees of resellers Bytes Software and Nettitude have been collared for collusion in a £123,000 conspiracy to defraud Lincolnshire-based grocery co-operative Nisa Today.
The conspiracy was orchestrated by Nisa's IT procurement manager Trevor Guerin, who bagged sweeteners of laptops, netbooks, wine and chocolates on top of £50,000 in cash.
Grimsby Crown Court heard that the scam worked through fake and inflated invoices created by Guerin, and the employees, named as Aatish Dudani of Bytes and Barry Hesk of Nettitude, paid sums of money into two holding companies set up by Guerin.
HDD prices set to ease slightly by the end of the month
Hard disk drive prices, which have been inflated by the impact of the Thailand floods, should start easing at the end of the first quarter as shortages start to ease.

The latest review of the state of the HDD market from industry watchers IHS highlighted the across the board price rises that were introduced by manufacturers in the fourth quarter.
Employee number one at Compaq UK Joe McNally dies
Joe McNally, the first employee at Compaq UK and its managing director for many years has died after losing a battle against cancer.
April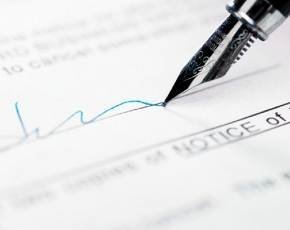 Kelway gets LAR status with BSS buy
Kelway has added Microsoft Large Account Reseller status to its credentials after acquiring Ireland's major LAR BSS.

The 25-year plus reseller, with operations in both Belfast and Dublin, is one of the largest LARs in Ireland and gives Kelway an expanded reach as well as access to the coveted Microsoft relationship.

"The deal represents a significant step forward for Kelway's operations in Ireland. BSS has well-established bases in both Dublin and Belfast and coverage of all 32 Irish counties. By combining the two companies' strengths we will look to maximise the value Kelway can bring to customers across the UK and Ireland," said Phil Doye, CEO at Kelway.
New role for Jones as Brother reshuffles UK management
Brother sales and marketing director Phil Jones is to step into the role of UK country head and deputy managing director as the firm repositions its UK management for a renewed push for new market share.
The firm is planning to get closer to solution-based business in key verticals, as well as enhancing its product lines to take advantage of new trends in print and information processing.
Avaya UK boss exits after eight months
Avaya has parted company with its UK and Ireland managing director, Andrew Shepperd, after just eight months in charge.
May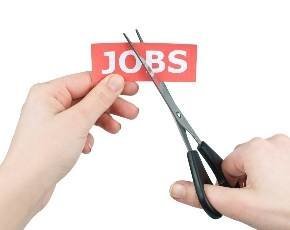 HP on verge of massive job cuts, say reports
Between 25,000 and 30,000 jobs could be on the line at HP, according to reports, as the IT giant preps deep cuts that expected to be made public in its earnings statement next week.
It is thought that the bulk of the cuts will impact in three main areas, IT services, PCs (PSG) and imaging and printing (IPG), all areas where HP has struggled to remain competitive, to the extent that it merged PSG and IPG earlier this year.
According to Bloomberg, a good number of the redundancies would be made through early retirement offers, and the vendor expects to save over a billion dollars as a result.
Cisco's top brass have again shown they have Huawei on their minds, talking extensively about the competition and in particular their response to the growth of their Chinese rival on a conference call marking the end of Cisco's third quarter.
Outspoken CEO John Chambers made no reference to the statements he made last month when he suggested Huawei was playing fast and loose with the IP of others, instead sailing a more positive tack and speaking of Cisco's history in terms of meeting competitive challenges.
Microsoft volume licensing changes will cause price hikes
Microsoft has revealed the impact of the changes its volume licensing programme will have on prices with UK partners facing the prospect of double-digit rises.
June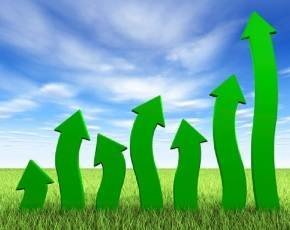 Bullish Getronics may get green light to go shopping
Following its sale to German investment outfit Aurelius Getronics CEO Andreas Ziegenhain has spoken of a new energy behind the business and hinted that it may look to make acquisitions in the near future.
Speaking to MicroScope, Ziegenhain said that getting its freedom from previous owner, Dutch telco KPN, was paying off both in terms of customer wins and revenues.
"With our parent being a telco, their strategy focus was very different and the services business was a bit removed," he said. "There was some overlap in the enterprise but it was clear that there was a better future outside.
Fujitsu hires cloud channel boss for midmarket push
Fujitsu has lit the blue touchpaper under its channel cloud proposition, announcing a specific cloud accreditation for midmarket and vertically-focused partners, and appointing former Intact Software UK channel boss Paul Dobbs as its new Global Cloud Platform channel sales manager.
Dobbs arrives with over a decade's experience of running channels across several companies, including SAP, Orange Business Services and Sage, and will be tasked with identifying, recruiting and educating new resellers signing up to sell Fujitsu's Global Cloud Platform services.
Android may falter if Microsoft, Apple strategies pay off
Analyst house IDC has suggested that the Android smartphone and tablet operating system's marketshare is on the verge of peaking this year, and will begin to decline.
Don't forget to check back tomorrow when we'll be looking back at the top stories from the second half of 2012.
---
Image credits: Photodisc, Siri Stafford