Design to dominate PC hardware agenda in 2013
The design and branding of hardware is going to be come even more important next year as laptop and tablet vendors look to exploit the touch functionality offered in Windows 8
The design and branding of hardware is going to be come even more important next year as laptop and tablet vendors look to exploit the touch functionality offered in Windows 8.
The arrival of Windows 8 has already seen Microsoft enter the hardware market for the first time with its Surface tablet and other OEM partners have been quick to launch their own range of laptops, hybrids and tablets.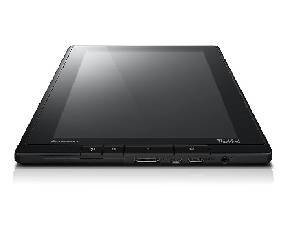 With many vendors making their predictions about what 2013 will hold for the market the importance of design in the PC market has been highlighted as one of the main trends going forward.
Apple has put a heavy emphasis on design for years but now the rest of the market is starting to catch up and Gianfranco Lanci, senior vice president and President EMEA at Lenovo, expects even more products to come onto the market in the next 12 months.
"2012 has been the year when the PC landscape transformed into a multi-device and multi-form factor industry. From new genres such as thin, light and fast Ultrabooks; to flexible convertibles laptops that are PC and tablet all in one," he said.
"As the trend towards multi-device scenarios continues, 2013 will build on the foundations laid in 2012 as we will see more new form factors emerge - everything from wearable to big screens.
"The world is moving away from one where technology purchasing decisions have been based on form and functionality, to one where design and brand will become even more key," he added.