Cloud specialist steps into CEO role at CA
CA Technologies has concluded a six month search for a replacement for its outgoing CEO turning to a man with experience in the cloud
CA has announced the man who will step into the CEO's shoes from the new year ending a six month search for a replacement for William McCracken, who is retiring in March.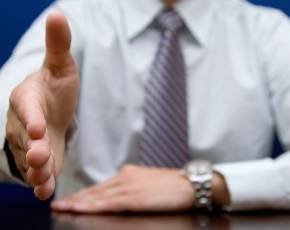 Michael Gregoire, who was previously running cloud HR specialist Taleo, will take up the reins on 7 January 2013 and has a CV that stretches back 25 years in the industry, including stints at PeopleSoft and EDS.
Because of his cloud experience Gregoire should have the necessary skills to capitalise on the acquisitions that his predecessor made over the last 18 months.
"I accepted the position because I believe CA Technologies has a compelling value proposition, a strong reputation and a growing relevance for customers, software engineering, and partners. It is clear that CA Technologies is well-positioned to lead the industry as companies find it more critical than ever to manage and secure their IT environments in the cloud and efficiently provide business services that enable them to win in the marketplace," Gregoire said.
Arthur Weinbach, chairman of the board of directors at CA Technologies, said that it had made the choice based on Gregoire's track record and the skills he could bring to bear on the strategy going forward.
"We expect CA Technologies employees, customers and partners to benefit from his leadership, years of experience in the software industry and customer focus," he said.