End drawing near for Comet
As more stores prepare for a last weekend of trading the prospect of the entire retail operation disappearing from the high street is looking more likely

This will be the last weekend of trading for 60 Comet stores that are pulling down the shutters for the last time on Monday and the entire chain faces the prospect of disappearing in the next couple of weeks.
Since falling into administration last month there have been staggered store closures and job cuts as the retailer looks for a buyer.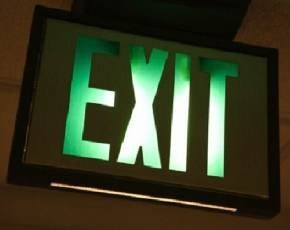 The 60 stores closing on Monday follow on from around 50 that have already closed and it is looking increasingly likely that the remaining 70 stores will be gone by 18 December.
The closure of the entire chain would put 5,000 more people out of work and some staff are reportedly frustrated that they have to stay to the bitter end just in case a buyer emerges.
So far there has been interest expressed in buying Comet's online operation but talk of a buyer for the remaining stores has not yet produced anything concrete.
Some other retailers have been linked with some store purchases but the administrators Deloitte have yet to find themselves in a position to reveal details of some positive news about the future of Comet.