MicroScope's top stories, week ending 30 November 2012
Our regular look back at the biggest channel news stories from the past seven days
Servo account fiddle dates back to 2009
Integrator Phoenix IT Group has revealed that the profits at its midmarket services business Servo were deliberately manipulated over a lengthy period going back to 31 March 2009.
The fraud came to light in early September and resulted in management suspensions and a major internal investigation at Servo's Leed's site.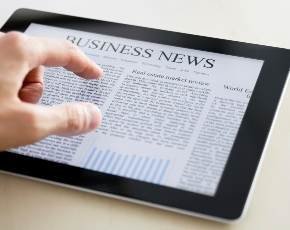 Having completed their review of the firm's books, auditors PwC and commercial law specialists Nabarro said they found no evidence of cash theft, but found that the unit had indeed been overstating its profits.
During the course of the investigation it emerged that the figures involved substantially larger than the initial figure of £14m, rising to £17.3m after tax. This was down to the profit misstatement having been made over a much longer period of time than at first anticipated.
As a result of the fraud, Phoenix said it had thrown Servo's financial controller and divisional finance director to the lions, and announced plans to relocate the unit's financial and accounting activities to a new centralised office in Northampton.
DRL emerges as buyer for Comet's online business
The future of Comet looks like being online after the first confirmed buyer emerged for the business, which has been in administration for the last few weeks.
E-commerce appliance specialist DRL has stepped forward with a £1m-plus sum for the web business run by Comet raising the prospect that the web side of the business will find a saviour.
The administrators have already announced plans to close 41 of the retailer's stores, with 27 already gone, and has swung the axe on more than 1,000 jobs as it looks to make the business more viable.
SCC claims first healthcare cloud in Merseyside
Integrator SCC has signed the UK's first healthcare cloud deal to deliver secure datacentre services to Mersey Care NHS Trust through 2017.
The firm has already ploughed £25m into developing its cloud services offering, which will see Mersey Care move its operational data and ICT infrastructure to SCC's OptimiseCloud platform by May 2013. This will include the transfer of 15TB of data currently stored on 90 in-house servers.
The project is the first to spring from an agreement signed over the summer with Mersey Care's shared NHS IT service Informatics Merseyside to deliver a cloud framework in the northwest. The framework covers a wide range of applications, including patient admin, email, SharePoint and BI.
Softcat to add 40 technical heads to support 2013 growth
Integrator Softcat has announced plans to double the size of its technical team to support its growth and development amid plans to meet and exceed this year's turnover of £300m plus in 2013.
Particularly in demand will be skills around storage and virtualisation, networking, security and Microsoft, with both technical support and consulting services roles up for grabs, the reseller said.
Turnaround expert linked with Comet
With stores closing and staff heading for the door the time for a white knight to ride in and save what is left of Comet is fast evaporating.
But The Telegraph has linked Clive Coombes, who is a turnaround expert running his own business CC Business Angels, as the front man for a group of private backers who are prepared to step in and save Comet.
Claranet buys Star to build £120m MSP
Internet service provider turned managed services specialist Claranet has forked out £55m to acquire managed technology services outfit Star with the intent of building a £120m MSP business in Europe, which it claims will be the largest midmarket provider in the region.
UK SME cloud market heading for £2bn revenue
The SME cloud market grew by 16% last year and is expected to exceed that when the final numbers are tallied up at the end of December as more smaller British businesses embrace hosted services.
Cisco merges cloud, managed services reseller programmes
Cisco has quietly merged its channel Cloud Provider and Cloud Services Reseller roles with its Managed Services Channel Programme to form a single Cloud and Managed Services Programme (CMSP) in a nod to the extensive synergies that exist between the two.
Redstone Maxima combo targets midmarket managed services growth
Redstone's new management has been setting out plans to target more midmarket managed services business following its acquisition of Maxima, and has already reported some success.
Vendor cloud recommendations not opening SME doors
A recommendation from a vendor is not going to have much influence opening the door to cloud business in the SME sector as most customers look for more evidence from the reseller of a proven track record in the hosting environment.