Fujitsu private sector head Long heading to Kcom in January
Fujitsu's UK Private Sector division head Stephen Long will take up the role of managing director of KCOM in January, relieving temporary boss and CFO Paul Simpson of command
Fujitsu's UK Private Sector division head Stephen Long will take up the role of managing director of comms and networking integrator KCOM in January, relieving temporary boss and CFO Paul Simpson of command after a two year posting.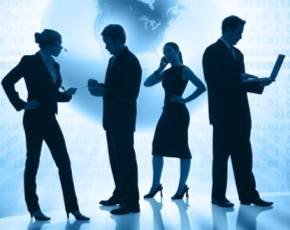 The firm made the announcement in its half-yearly earnings release to the stock market on 27 November.
It said that during his tenure, Simpson had put in place a strengthened management team and a clear strategy to deliver sustainable growth within the business. Long will be charged with maintaining this and building on the foundations already laid down.
Meanwhile, in the six months to 30 September, KCOM made unaudited sales of £188.7m, down 4.7% on the same period last year. Both operating profit and EBITDA were down by 3.2% and 3.9% respectively, but pre-tax profit grew 1.9% to £27.9m.
Its KC telephony and broadband business grew revenues by 1% to £53.6m during the period, and although it saw lower revenues from production of its Hull Colour Pages directory, strong demand for business connectivity and bundled consumer offerings in East Yorkshire offset this, and it claimed it was outperforming its peers.
The picture at its nationwide Kcom business comms integration unit was less encouraging at face value, with sales down 6.9% and a corresponding slip in EBITDA. However, a substantial revenue reduction associated with a one-off network build contract muddied the waters, and the firm said that its strategy of concentrating only on worthwhile business with guaranteed long-term recurring revenue was paying off.
It cited a number of key contracts, renewals and extensions in the past six months, including the Rail Settlement Plan, ASDA and Manchester Airport, as well as the migration of over 1,000 schools onto the East Midlands Public Sector Network.
"Despite the economic headwinds, there are opportunities for us to provide more services to our existing customers, as well as winning new contracts in both the enterprise and public sector," said executive chairman Bill Halbert.
Read more on Network Infrastructure Solutions and Services