ANS half-year numbers reflect growth trajectory
Datacentre and cloud services specialist ANS Group has announced a 13% uptick in its six monthly sales figures to 30 September, with revenues hitting £20.3m and net operating profit up 18% to £1.3m
Datacentre and cloud services specialist ANS Group has announced a 13% uptick in its six monthly sales figures to 30 September, with revenues hitting £20.3m and net operating profit up 18% to £1.3m.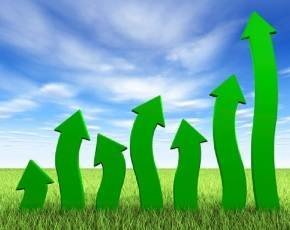 The firm said that growing interest in its i3 (Infastructure 3.0) cloud offering as well as significant investment in managed services among end-users meant more firms were beating a path to its door. It also now boasts a 96% retention rate.
Group chairman and founder Scott Fletcher said the results showed clear evidence that the firm's investment in growing its team and levels of expertise around the managed services proposition was paying off.
"Our future strategy is based on securing recurring long-term recurring revenue from our managed services and increasing the take-up our i3 and cloud-based solutions," he said.
"We are finding that financial stability is an important selection factor for organisations when sourcing and making a final decision on infrastructure, cloud and data centre companies," added financial director Chris Malthouse.
"Our consistent financial performance and strength has also enabled us to make the required investments over this half year period, which we are confident will deliver significant return in the second half of the year and beyond."
Meanwhile, managing director Paul Sweeney highlighted some of the firm's future plans, including an £8m investment into its 'Sharp Project', an 800 rack datacentre which will house its i3 solution and hosted National Cloud infrastructure, and is set to go live next spring.