Autonomy founder Lynch rejects HP allegations
Former Autonomy boss Mike Lynch has come forward to refute Hewlett-Packard's allegations that it was deliberately misled over the true state of the firm's books when it acquired his business in 2011
Former Autonomy boss Mike Lynch has come forward to refute Hewlett-Packard's allegations that it was deliberately misled over the true state of the firm's books when it acquired his business in 2011.
Lynch told Reuters that HP's claims were "completely and utterly wrong" and rejected the allegations outright.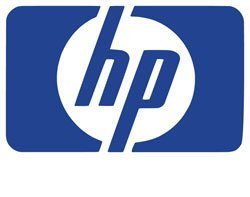 Lynch, who founded Autonomy in 1996, said that HP had not attempted to contact him prior to making its accusations, and nor had he been contacted by the financial authorities.
He also suggested that HP was in fact trying to draw attention away from one of its worst ever sets of quarterly results, and said that "meticulous due diligence" drawing on the services of both Deloitte and KPMG could not possibly have led HP to get it so wrong.
Meanwhile, former HP CEO Léo Apotheker - who masterminded the acquisition of Autonomy as part of a major push to build up its software business - has said he is "stunned and disappointed" to learn of the alleged scandal at Autonomy, which HP disclosed on 20 November in its quarterly results statement.
In a statement, Apotheker said the developments were "a shock to the many who believed in the company, myself included".
"Looking back on the acquisition, the due diligence process was meticulous and thorough, and included two of the world's largest and most respected auditing firms working on behalf of HP," said Apotheker.
"Since Autonomy was a public company in the UK, much of the process relied on public financial reports - accounting statements approved, filed and backed by Autonomy's leadership, board and auditors."
Apotheker added that he shared the sentiment of HP's current leadership, which was that Autonomy was a sound business at its heart, and had huge market potential.
Apotheker was ousted after a brief and tumultuous tenure as CEO, largely as the result of a series of strategic blunders that saw HP come close to selling off its PC business.
The summer 2011 acquisition of Autonomy was also heavily criticised by many, not least by Oracle's outspoken CEO Larry Ellison, who claimed he had turned down an attempt by Autonomy boss Mike Lynch to sell the business to him, saying it was over-priced.