Comstor to offer Cisco, NetApp ExpressPod to SME market
Westcon Group's Cisco specialist unit, Comstor, has added Cisco and NetApp's latest cloud platform, ExpressPod, to its channel line-up to help partners break into the SME cloud market
Westcon Group's Cisco specialist unit, Comstor, has added Cisco and NetApp's latest cloud platform, ExpressPod, to its channel line-up to help partners break into the nascent SME cloud market.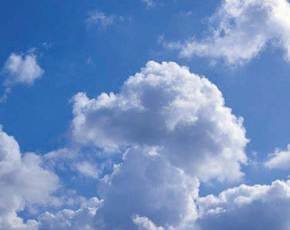 Billed as something of a little brother to the successful FlexPod collaboration, ExpressPod has been designed to offer an easy-to-deploy datacentre platform to small businesses with little or no IT experience, or resource, claimed Cisco EMEAR director of datacentre and virtualisation channel, Ed Baker.
According to the blurb, it has been developed to "facilitate implementation of next-generation server, storage and network resources." Cisco and NetApp claim the platform will lower risks associated with installing new resources, offering more efficiency and reduced complexity.
"Virtual infrastructure deployment is generally too complex and cost-prohibitive for many companies," said NetApp vice president of partners and pathways in EMEA, Thomas Ehrlich.
"ExpressPod changes this rules of the game – permitting more businesses to exploit all virtualisation has to offer," he went on.
Comstor's EMEA EVP Andreas Dohmen added: "When we began with FlexPod less than six months ago, partners responded with a significant pipeline of activity. We're pleased to be working with Cisco and NetApp yet again to further embrace the promise of virtualisation."
The pre-packaged solution bundles will include UCS C-Series servers and Nexus 3048 switching from Cisco, and FAS2220 or 2240 storage from NetApp.