Fujitsu targets top partners with storage drive
Fujitsu has launched a sweeping channel programme and end-user campaigns to grow sales for its ETERNUS storage technology
Fujitsu has launched a sweeping channel programme and end-user campaigns to grow sales for its ETERNUS storage technology. The promotional drive is designed to build on the success of second quarter storage revenues that trebled year-on-year in the face of overall declining revenues for the sector.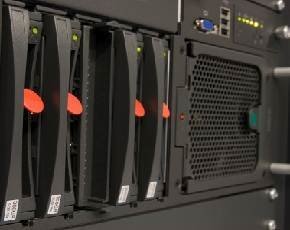 The aim of the Storage First programme is to educate users about the 'primary' importance of storage and ensure storage choices are high on the agenda when implementing new applications. Fujitsu partners with storage expertise are being offered a raft of sales support tools, however, the programme is also being extended to other partners who want to grow their storage business.
Simon Worsfold, channel and enterprise sales director at Fujitsu UK and Ireland's Technology Product Group, said the company wants customers to "banish storage that is impossible to scale, to start thinking about the true cost of their environment, how they can put an end to upgrade nightmares, and do away with multiple license fees ... it's not about capacity, it's about making it easier for the customer."
Industry analysts Gartner said Fujitsu's UK revenues in the external controller-based (ECB) disk storage market increased threefold in the second quarter of 2012. This contrasted strongly with overall revenues in the UK ECB market which declined by 8.8%.
ETERNUS is a single product family with one management platform and one licensing programme. It has been designed to enable scaling up using the same tools and same licence agreement.
Fujitsu partners are being offered sales tools off the back of the campaign which include videos, independent product reviews, analyst commentary, case studies, e-books, positioning documents and web banners. The campaign is also being bolstered with training for Fujitsu's enterprise sales and channel sales.
The sales acceleration drive follows a recent revamping of Fujitsu's Select channel partner programme designed to bolster the customer service offered by it top tier of partners. Dubbed the Value Channel initiative the aim of the revamp is to drive greater profits by meeting the specific needs of the most important customers.