ServiceSource showcases recurring revenue renewal tools
Channel-centric recurring revenue generation specialist ServiceSource has been demonstrating its recently launched Renew OnDemand cloud software suite to channel end-users at its London conference
Channel-centric recurring revenue generation specialist ServiceSource has been demonstrating its recently launched Renew OnDemand cloud software suite to channel end-users at its London conference.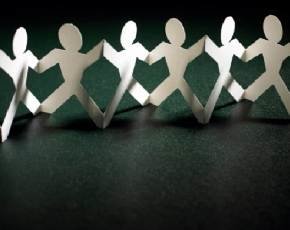 The new platform, which was launched in the US towards the end of September, aims to maximise a reseller's ability to increase their recurring revenue and profitability by providing access to various analytics tools; improve customer retention through enabling a better understanding of customer behaviour, buying patterns and churn rates, and add extra business insight through benchmarking of anonymised user data.
It also interoperates with major CRM and ERP product, including lines from Microsoft, Salesforce and SAP, among others.
ServiceSource CEO Mike Smerklo claims that by increasing customer retention by just 10%, channel businesses can potentially add up to 30% to their company value.
Speaking to MicroScope, Smerklo said the tools would help resellers seeking to become MSPs transition much more easily.
"For our OEMs and channel partners it's about increasing renewal rates, increasing margins, and increasing the lifetime value of the customer," said Smerklo. "That's always been critical but in this economic environment it has become even more important."
Having used ServiceSource to help its own channel move from a business model centred on hardware sales to one centred on its software products, Mitel executive VP of international markets, Graham Bevington, said Mitel was in the process of evaluating the product with some key partners.
---
Image credit: Creatas
Read more on Business Intelligence Tools and Services