Gartner: IT enterprise spend will grow if fiscal cliff is avoided
Gartner has said that enterprise IT spending will return to meaningful growth in 2013 as long as the United States and Eurozone economies manage to avoid any more disasters
Gartner has said that its third quarter outlook suggests that enterprise IT spending will return to meaningful growth in 2013 as long as the United States and Eurozone economies manage to avoid any more significant financial crises.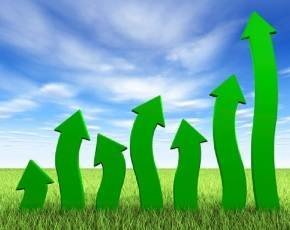 Gartner's analysts reckon that worldwide growth spending will be up 2.5% next year to $2.68tn (£1.69tn), with banking, communications, media and services (CMS) and manufacturing expected to offer the largest volume.
Banking and securities would continue to outlay significant budgets on IT to continue to run their day-to-day activities, said Gartner, and will burn through approximately $460bn next year, up 3.5%. In the manufacturing sector, the number-crunchers believe that confidence will return in 2013, focused around a "nexus of new technology forces" – meaning big data, cloud, mobility and so on – with spending up 2.3% to $478bn. The tech-intensive CMS sector will grow 3% to $426bn.
However, research director Kenneth Brant warned there was little wiggle room, and the predictions appeared to be balanced on a knife-edge.
"Most significant organisations have already significantly cut discretionary IT spending growth over the past several years and, barring a global economic catastrophe and significant contraction of operations, they have little room to reduce IT spending further," he said.
Brant added that government IT spend in particular would continue to decline, down 2% to $445bn in 2013 as austerity measures set in. But even here there was some cause for optimism, he said: "In some respects IT budgets are being decoupled from the overall pressures facing governments [as] government organisations recognise that new technology investments may help reduce the cost of service delivery, improve operational efficiency or reduce future expenditure."