Dell hands Xmas storage discount to partners
Dell has used the opening day of its EMEA Storage Forum in Paris to show off several new support initiatives including a special discount fund of $10m (£6.3m) on enterprise solutions
Dell has used the opening day of its second EMEA Dell Storage Forum in Paris to show off several new support initiatives to its resellers, including a special discount fund of $10m (£6.3m) on enterprise solutions to celebrate the fifth birthday of the PartnerDirect programme.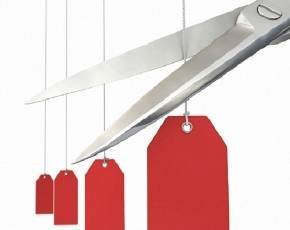 The discount, Dell said, will be available to all partners in western Europe that have invested in Dell's enterprise solutions in the past five years, and will be applied via an additional discount of 5% on all qualifying orders between now and New Year's Eve.
It will be available across Dell's PowerEdge, Compellent, EqualLogic, PowerVault, PowerConnect and Force10 lines.
Additionally, the firm has rolled out a new sales tool called Enterprise Master, a platform designed to give partners tools and information depending on the stage in the sales cycle their opportunity has reached.
Resellers will also be able to take advantage of new sales and technical courses on PowerVault, Compellent, EqualLogic and VMware, and additional capacity at Dell's storage training facility in Eindhoven, the Netherlands.
In a brief statement, Dell EMEA channel marketing and programmes marketing director Andreas Shuetze said: "By bolstering the resources at partners' disposal we aim to ensure they have everything they require to build their storage businesses … at a time when the storage market continues to grow."