Viewsonic appoints Carr to bolster sales
Viewsonic has appointed former Sony staffer Richard Carr to head up its northern European sales with an expectation he will grow the business through resellers
Viewsonic has appointed former Sony staffer Richard Carr to head up its northern European sales operation with a brief to grow the business through resellers and increase revenues from its projector and monitor ranges.
Richard Carr, joins the vendor with the UK, Ireland, Norway, Sweden, Finland and Denmark all coming under his watchful gaze.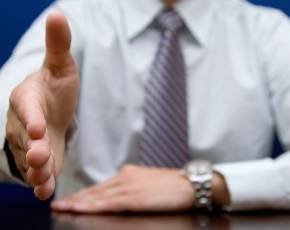 ViewSonic has recruited a former channel staffer to head up its northern European
Carr has a CV that includes spells working with the channel in the UK and Nordics and he will be working out of the London offices.
"I worked with Mark Lufkin, the Managing Director of ViewSonic, previously so when he approached me to come in and head up the sales function for ViewSonic's Northern region I was delighted.," said Carr.
"I have known ViewSonic for many years and recognise it as a solid brand with a strong line of heritage products. I am excited and motivated to give ViewSonic the strong leadership it once enjoyed in both UK and Nordics," he added.