Cisco CEO: Europe not yet at rock bottom
Cisco CEO John Chambers has told analysts that the European market has a way to go before it begins to turn around, after regional revenues in the first quarter of Cisco's fiscal 2013 declined by 10%
Cisco CEO John Chambers has told analysts that the European market has a way to go before it begins to turn around, after regional revenues in the first quarter of Cisco's fiscal 2013 declined by 10% year-on-year.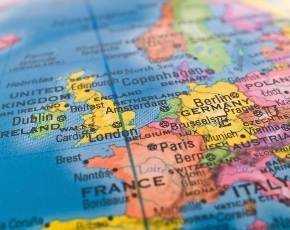 On the firm's quarterly conference call, Chambers said: "We are modelling Europe to get worse before it gets better."
Chambers said that Cisco was now pinning its hopes on the US to drive the recovery, saying that Europe would not deliver and emerging geographies, such as the BRIC block, were too weak to lift the global economy on their own.
The industry bellwether saw total sales hit $11.9bn (£7.5bn), a rise of 6% compared to the year-ago quarter, while net profit was up 18% to $2.1bn (£1.32bn) as a result of what Chambers termed "solid expense management" or cost-cutting and redundancies.
Cisco's core switching sales declined 2% during the quarter, although the Nexus lines remained strong and margins were stable. The NGN routing portfolio also performed well, although again sales were down 2%, driven by service provider weakness in Europe which wiped out double-digit gains in edge routing.
Wireless came in as one of the strongest performers, up 38% on the strength of the BYOD trend. Collaboration declined 8%, and the TelePresence business was particularly challenged. Video grew 30%, boosted by the impact of the NDS acquisition.
Cisco's services business, which grew in double digits during the quarter, up 12% with advance services up 20%, also came in for praise.
There was also good news from Cisco's datacentre operations, where the firm's unified datacentre strategy seems to be delivering. Based on its advances in x86 blade technology, Chambers took the opportunity to rattle the sabre at the IT crowd, saying: "For the first time we are starting to see our leadership in IT, especially the UCs pull through our communication products.
"This is especially important in terms of how CIOs are beginning to view Cisco, not just as a leader in communications but … as an IT player who also does communications.
"Bottom line, we're starting to become an IT player. It's an important aspirational goal for us to become the number one IT player. Time will tell if we can do that or not," said Chambers.
---
Conference call transcript courtesy: SeekingAlpha
Read more on Network Infrastructure Solutions and Services