MicroScope's top stories, week ending 9 November 2012
Our regular look back at the most widely-read channel news stories from the past seven days
SCC poised to invest, acquire as SDG sale goes through
Integrator SCC has been sharing more details of its proposed investment plan in the wake of its sale of its distribution arm, SDG, to Tech Data, which has now closed.
Chief exec James Rigby hailed one of "the most significant moments in the history of SCC" and said the sale gave it the "added momentum required to capitalise on the great strides the company has taken in recent years".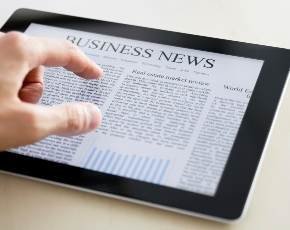 The firm's future plans, Rigby revealed, will see the business being to target more mid-sized public and private sector customers.
"At the moment mid-sized private and public sector organisations are caught in the gap between the large global integrators and niche local players, with very little choice in between. We see huge potential in that market, where there are few quality partners that share our range and depth," he explained.
Dixons offers Comet staff Yuletide lifeline
Dixons has offered Christmas jobs to some of the the Comet staff that face the prospect of redundancy as the retailer struggles to find a buyer that will lift it out of insolvency.
Comet slid into administration after it struggled to compete in a tough electrical retail sector with 7,000 staff facing redundancy unless the operation can find a buyer.
Dixons has the potential to recruit up to 3,000 staff to work in its stores over the busy Christmas period and has taken the step of delaying its seasonal recruitment programme to entice Comet workers.
Cloud strategy paying off for Computerlinks
For the first time in several years ComputerLinks has chosen to share financial information about the state of its business.
The distributor has been in private hands for the last four years without the obligation to reveal numbers but has taken the step to give an update to indicate to the market and resellers how its transformation strategy is working.
Brit PC market limps on amid crushing declines
Gartner has once again painted a grim portrait of the UK PC sector, with shipments dwindling again as PC vendors struggled against and failed to overcome the by now all too familiar pressures of the sluggish economy and the growth in mobile and tablet devices.
The UK market fell 7.2% compared with the same period in 2011, and according to Gartner has now spent seven of the past eight quarters in retreat. Just 2.98m units were shipped during the period.
Quadrant Networks first buy in SecureData acquisition spree
Security reseller SecureData has made good on plans to consolidate the managed security services sector after buying Surrey-based Quadrant Networks for an undisclosed sum.
The firm bought itself out of its South African parent in July 2012 and after securing private equity backing from August Equity, revealed ambitious plans to become a £50m player in the European channel.
Xerox takes aim at rivals with remanufactured cartridge lines
Xerox has launched a new line of reusable cartridges designed to work with OEM desktop laser printers from its rivals.
Microsoft sells discount Windows 8 devices to schools
Microsoft, Intel and RM have teamed up to launch a new scheme to sell discounted Windows 8 devices into UK schools.
VIP hires former Insight staffer to boost Microsoft sales
VIP Computers has recruited a former Insight UK staffer as Microsoft sales specialist to help exploit the interest and demand in Windows 8.
Arrow remains upbeat despite profit fall
Distie giant Arrow Electronics has reported a 19% drop in its third quarter results, citing a fall in demand for electronic components and higher restructuring charges. Despite this, it remains relatively optimistic.
Nexus reverses into MSP Enables in £4.25m deal
Specialist managed services provider Nexus Management Plc is to reverse into virtualisation, network and support services specialist Enables for a consideration of £4.25m through an issue of 11.8m New Ordinary Shares.