Imago, Vidyo team up to offer VAR cloud video service
Video solutions VAD Imago Group says it has become the first European hosted video distributor after signing a new compact with telepresence software specialist Vidyo
Video solutions VAD Imago Group says it has become the first European hosted video distributor after signing a new compact with telepresence software specialist Vidyo.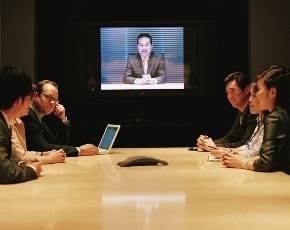 Having distributed Vidyo since 2010, Imago has now built a trade-only video-as-a-service (VaaS) offering which it plans to offer to SME customers on a subscription model through resellers
Speaking at a launch event this week, Imago managing director Ian Vickerage said the deal would help Vidyo move the channel away from the idea "that video was only used in a conference room via a leased line or ISDN: that's a very constrained world".
He continued: "This agreement turns us from a VAD to a video provider that happens to sell through the channel."
He added that Imago's standing on the Continent – alongside the UK the service has also been launched in Belgium, France and the Netherlands – would hopefully help partners address international business that they were not previously able to touch.
Vidyo chief marketing officer and senior vice president told MicroScope that by turning video into a cost-effective, easy-to-deploy service, resellers would be free to add more value through building out their own verticalised application IP around the service.
---
Image credit: Ryan McVay