CommVault launches European reseller support centre
Storage specialist CommVault has opened a reseller support centre in its Reading HQ that will serve partners across EMEA
CommVault has increased the support it can deliver for resellers across Europe after taking the wraps off a partner enablement centre in its EMEA HQ in Reading.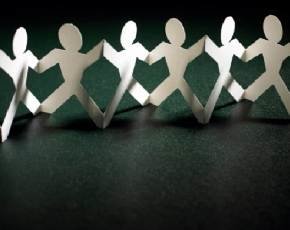 The centre will assist OEMs and resellers that need support queries, quotes and orders with a focus on encouraging customer development trying to get existing users to opt for add-on licenses.
The support operation is being run out of Reading and the storage specialist is describing it as a demonstration of its ongoing commitment to the channel across EMEA.
The support centre will offer a couple of support functions with Inside Sales focusing on outbound sales to support new campaigns, calls to existing customers to software support licences and an Administration offering that will help prepare quotes, monitoring partner specific email boxes to ensure the 24 hours SLA is maintained and assisting in the setup of partner specific SKU's.
"The PEC will act as a central point of contact for Partners, providing a direct link to the business that can support query management whilst also acting as a one-stop-shop for all OEM and distribution partners. We have also introduced robust processes to manage escalations and provided a "catch all" CommVault contact point to make sure no opportunities are delayed, or missed," said Janet Cropper, EMEA director, inside sales and partner enablement centre.
"The initiative overall is expected to vastly improve sales efficiencies and we're very much looking forward to monitoring its progress, and successes," added Cropper.
---
Image credit: Creatas
Read more on Data Protection and Data Backup Services