Cloud strategy paying off for ComputerLinks
ComputerLinks has taken the unusual step of revealing its revenue figures as it demonstrates to the market and its channel customers that its strategy around cloud services is delivering
For the first time in several years ComputerLinks has chosen to share financial information about the state of its business.
The distributor has been in private hands for the last four years without the obligation to reveal numbers but has taken the step to give an update to indicate to the market and resellers how its transformation strategy is working.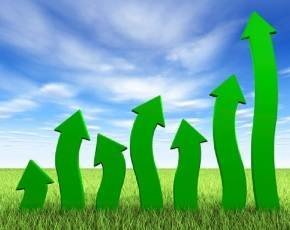 For the first nine months of 2012 the channel player reported a 26% increase in revenue compared to last year with €653m being generated compared to €519m a year earlier.
The credit for the increase went to the strategy to expand beyond the core security expertise into cloud and virtualisation as well as the decision to open operations in new territories, including five offices in India.
David Ellis, director of new technology and services at ComputerLinks, said that it was keen to share the results of its ongoing strategy that indicated that cloud and services were delivering.
"It shows that the [cloud services] market has turned into a meaningful one," he added "We continue to look for new opportunities, with securing mobile access and BYOD very strong at the moment."
In a statement accompanying the results CEO and founder of ComputerLinks Stephan Link said that its strength in its core markets of IT security and the internet had meant it had been able to navigate through recent economic choppy waters with relative ease.
"IT security and internet-based technologies around cloud and mobility are highly consulting-intensive markets," said Link.
Read more on Antivirus Solutions and Services