MicroScope's top stories, week ending 2 November 2012
Our regular look back at the most important channel news stories from the past seven days
Ingram Micro confirms UK MD Matt Sanderson to exit
Ingram Micro has confirmed that its UK managing director Matt Sanderson is stepping down from the role in January 2013 to take up the post of vice president and managing director at the broadliner's Australian outpost.
Sanderson previously spent five years with Ingram in Australia as director of vendor management and marketing, commercial director, and senior director of volume business and consumer sales.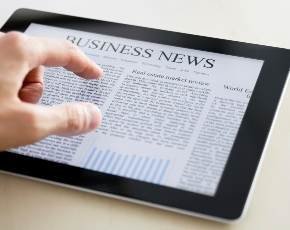 He came to the UK in 2009 to replace Julian Klein in the captain's chair, after US-based Ingram Export Group head Pablo Suarez – who was front runner for the post – decided against a move to Milton Keynes and took on a role running Latin America for Bell Micro out of Miami.
In a brief statement, Ingram UK marketing director James Parker said Sanderson's promotion was "based on the success he has achieved in the UK."
Comet to fall into administration
Troubled electricals and IT retailer Comet is to be placed into administration with around 6,000 jobs at risk across the UK, according to reports.
The chain's private equity backers OpCapita, who bought it off previous owners Kesa for the token sum of £2 in November 2011, are calling in Deloitte to run the firm as a going concern while its backers look for an exit route.
OpCapita - which hired former Dixons supremo John Clare to run Comet last year - was thought to have been making good progress in turning the ailing Comet business around. However it is now understood that it has now essentially lost the backing of industry credit insurers, meaning it has to pay for goods up-front.
Government launches next phase of G-Cloud project
The second phase of the G-Cloud project has gone live with hundreds of new suppliers, including a substantial number of resellers, named to the public sector cloud buying programme.
The new list includes upwards of 450 firms – out of well over 600 expressions of interest – with the Government boasting that 75% of suppliers named to the framework are SMEs.
Xerox takes aim at rivals with remanufactured cartridge lines
Xerox has launched a new line of reusable cartridges designed to work with OEM desktop laser printers from its rivals.
The vendor claims its Responsible line, which it is pitching squarely at the managed print services (MPS) market, can be used in printing hardware from Brother, Canon, Epson, HP, Konica Minolta, Kyocera and Lexmark, among others.
Insight reports sales, profits down in EMEA
Resell giant Insight has taken a knock at its European operation after redundancy payments and restructuring costs ate into its operating profit during the third quarter.
In the three months to the end of September, Insight reported local operating profit was down 47% when compared to the year-ago quarter to $1.4m (£867,000), representing 0.5% of net sales.
Ingram Micro sees profits double but sales fall flat
Ingram Micro's third quarter net profit has more than doubled year-on-year to $53.3m (£33.1m) but worldwide sales were flat, up just 1% in US dollar terms for the three months to 29 September 2012 to $9.03bn.
UK companies breaching credit card compliance standards
The majority of UK businesses are breaching Payment Card Industry (PCI) data security standards by unwittingly storing customers' credit card details. As a result, they are in danger of being slapped with a £500,000 fine by the Information Commissioner Officer if a data leak occurs as well as suffering reputational damage.
M&A due diligence must extend to software licensing, warns BSA
The BSA/Software Alliance has warned acquisitive companies to perform thorough due diligence on their targets' software estates after a facilities management and safety firm was stung for a total of £99,000 in fines and costs
Surface already ticking corporate boxes
Microsoft's Surface tablet looks like it has a good chance to get adopted in the corporate world because of the comfort users have with Windows.
Paperless office nowhere near as global page volumes grow
The printing industry can relax for a bit longer as the dawning of a paperless office looks like being a long way off, even in mature markets including the UK.